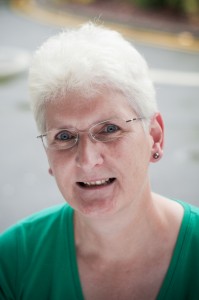 For many years Ailsa contemplated different religions – looking for 'something'.   It was after a discussion with her brother and sister in law that she discovered that Humanism was for her.   Having pursued further, Ailsa joined the British Humanist Association and decided to train as a Celebrant with the BHA.
In 2010 Ailsa trained with the British Humanist Association, enabling her to deliver non-religious funeral services from February 2011. Since then she has further extended her training so that now she is accredited to provide all three ceremonies; namings, weddings and funerals.
Having spent 30 years working as a Project Manager, this has provided her with extensive experience in working with clients and staff at all levels.
Ailsa also enjoys gardening, Tai Chi, meeting with friends and going on geology field trips; she is chairman of the Reading Geological Society and the Farnham Humanists.