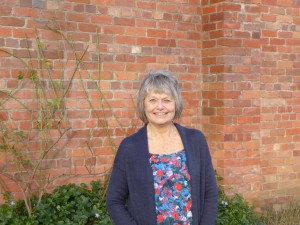 I have recently moved and now live in  Cardiff. Normally I will conduct ceremonies within a 30 mile radius of my home, but I am happy to discuss travelling further afield, if you feel that I am the right person to conduct your ceremony.  As I am part of the local Humanists UK celebrants' network, between all of us we can ensure that a humanist celebrant is available whenever required.
 'Humanists are non-religious people who live their lives based on reason and respect for others. We promote happiness and fulfilment in this life because we believe we only have one life to live and that we should work together to make the very best of it.  Humanists do not believe in supernatural forces that will help humanity to solve its problems.'
When I read this definition, some years ago, I realised that this was exactly the way that I felt, and that I had been, unknowingly, a humanist, from my teenage years.  It was like finding a home at last. Training to become a celebrant was to me a natural progression from this, helping families to have a ceremony in a format and with content that they want.
I am currently trained to conduct Funerals and Memorials and also Naming Ceremonies, The skills I bring to being a celebrant have been developed through many years working in the IT industry as a systems  analyst and designer, a role which requires taking on board a wealth of information and sifting through it to find out what is important to the people I am talking to.  Latterly, as a university lecturer, the pastoral care of students was an aspect of my job that I enjoyed very much.
Since retiring, I work for a number of charities.  Each week I spend a day, sometimes more, as a volunteer  at my local Support Through Court office, where I provide help for people who are facing proceedings in the Civil and Family courts. Though challenging at times, empathy and understanding are vital components to being able to provide help to the people who come for advice and support, at critical times in their life.
You can find more information by clicking on the 'Funerals' tab at the top of the page  or the 'Memorials' tab  or the 'Namings'  tab and I am always happy to discuss ceremonies in more detail with you.
You can  find more information about Humanist ceremonies by following this link:
https://humanism.org.uk/ceremonies/non-religious-funerals/faqs/
Also, it is not unusual these days for a person to decide on the detail of their own funeral some  time in advance of it being a reality.  Please get in touch if you would like me to help you with this.
Please feel free to contact me by telephone or email – my contact details are in the right hand column.