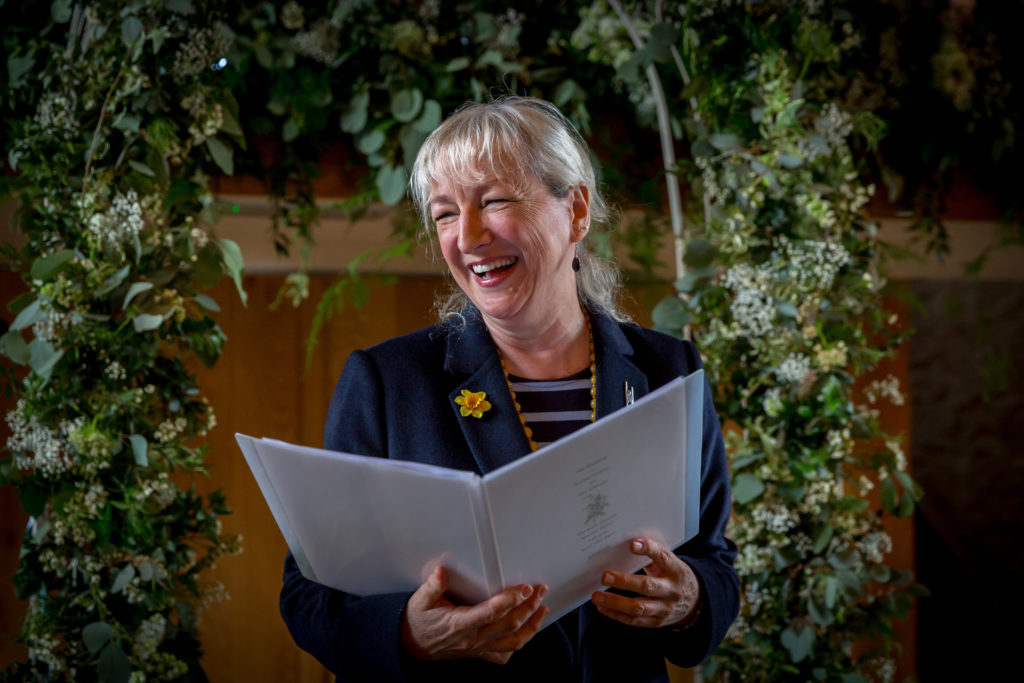 UK Covid19 – January 2021 Update
Obviously the following only applies within the relevant Coronavirus management laws and guidelines relating to the part of the UK in which you wish to hold your ceremony. Thank you.
Hope everybody is managing to stay safe and well.  Just a note to say I am working with, and prioritising current clients to conduct their  rearranged 2020 ceremonies where possible.
I am not conducting funerals or memorials, at the moment. If you need to talk to a funeral celebrant please contact any of my colleagues on the Humanist UK map.
Please stay safe, and I look forward to working with you in the future, all being well.
Barbara
About me
Hello! My name is Barbara Natasegara and I am a celebrant trained and accredited by Humanists UK.  I compose and conduct unique, personalised ceremonies for weddings, vow renewals and partnership ceremonies, and namings for children and adults. [Other ceremonies by special request only].
I have more than 35 years' experience working in the field that I am passionate about, that is, Human Rights, inclusion, equality and diversity. I worked for 20 years as the CEO of a charity called Safer Wales.
I became a Humanist Ceremonies celebrant because I believe that everyone has the right to celebrate the big life events and milestones in their lives in whatever way she or he chooses.
I will work with you to create a unique personalised  ceremony for the event / milestone you and your family are celebrating.  Please see the other pages for more about each ceremony.
If you would like to talk more about the kind of ceremony you might like, please get in contact with me by email,  in the first instance, so we can set up  a meeting or conversation. All meetings will be held by FaceTime or Zoom or your preferred video or voice call medium for the foreseeable future.
Wedding video
Thank you Annie-Starr and Danny for allowing me to share the video of their special day.  Their beautiful venue was the Royal Welsh College of Music and Drama in Cardiff.
Testimonials
"Thank you again for everything it was so lush and you made it so special for us all!" Annie-Starr and Danny
"A year on and we are still smiling about our wedding ceremony. So many friends and family are still talking about it and my Mam and Dad still put Let's Go Fly A Kite on after too many glasses of wine!
Thank you so much for your wonderful presence and guiding us through the day, I will never forget it."
Alex and Jack
"We were the lucky and blessed ones to have you! Our fantastic celebrant 🙂  Thank you so so much again Barbara xxx"   Amelia and Leon
"We can't thank you enough for what was an absolutely fantastic, funny and moving ceremony. Once again, thank you so much for being a calming force in the chaos and for delivering the ceremony we dreamed of having." Polly and Charlie
"Thanks again for helping to make this a really lovely day – everyone commented how much the ceremony just completely captured Polly and Charlie – slightly chaotic (what with the rain blowing through the doors!) but really affectionate and welcoming. Just perfect! " Ben (Polly's brother.)
"Thank  you for all the work you did towards making our wedding truly magical. We both found the service meaningful and moving, to say nothing of the deluge of compliments on your delivery received from UK and US guests alike! We are very glad we met you!" Will and Charlotte.
"Thank you so much for everything! The ceremony was perfect and you helped to make it so simple and personal for us."  Naz and Lydia
"Thank you for conducting our (vow renewal) ceremony. We couldn't have done it without you. It was just as we wanted, although I was hoping I was not going to cry! Every one enjoyed it and it will be a day we will treasure just as we do our wedding day. Many thanks for everything." Angela and Andrew 
"Thanks Barbara, it was such a wonderful day and night!" Beth and Amanda
"Thank you so much for the beautiful ceremony you did for us. So many people have commented on how personal it was to us and how romantic it was, thank you. It went exactly as I imagined. We can't thank you enough for helping to make our day so special and personal." Amy & Simon
"It meant so much to have someone interested, enthusiastic, friendly and genuinely involved.  Everyone should have an awesome celebrant like you!" Ellie and Briony
"Absolutely magical! Just what we wanted." Jules and Lucy
"Barbara did an absolutely amazing job conducting our wedding ceremony.  Thank you, Barbara, so much for making our wedding as fantastic as it could be and a wonderful transition into our new lives!" James and Jessie
"Thank you so much for helping to give us a wonderful wedding day and many memories to treasure forever." Mark, Alice and Cerise
"We received so many compliments on how personal, funny and thoughtful the ceremony was, which was hugely due to the way you wove our wishes together.  It was lovely to work with you and perhaps – if we're lucky,  you will be the celebrant at our future children's naming ceremonies! All our love x Herzliche Grusse." Rachel and Jan