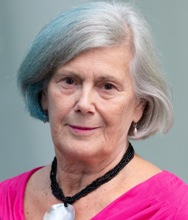 Welcome to these web pages
My name is Barbara Chandler.
I'm an Accredited  Humanist Celebrant and I can be commissioned to lead funerals and namings … or to help mark other important moments in your life.
I offer an entirely personal and supportive approach to devising and leading the non – religious  ceremony that YOU wish for.
My work is centred on South London, where I live, but I am prepared to travel as needed.
Please contact me in the first instance by phone:
07984 126 221
or by email
barbara.chandler@humanistceremonies.org.uk