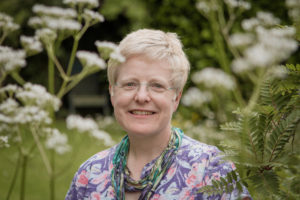 My interest in Humanism was rooted in a desire to being able to explain and promote an ethical and moral approach to life that is not reliant on religion.
I soon realised that I have been a Humanist all my life – believing that there is one life and that we should live it to the full, with respect and consideration for others. I believe it is our own responsibility to improve our own lives and those of others around us, rather than depending upon divine intervention.
I became aware of the British Humanist Association's ceremonies work through meeting other celebrants at my local Humanist group. This inspired me to train as a Celebrant as the role not only gives me an opportunity to use my existing skills in a way that is deeply satisfying, but also the ability to combine my work with my core values. What better job is there than that?
My career to date has been in health care and health care regulation. A core thread running through my various roles has been about gathering and interpreting information, with a view to developing solutions. I also have my creative side – designing and maintaining gardens for private clients and helping out at Henshaws Arts and Crafts Centre in Knaresborough (who incidentally also host weddings). I recently became self-employed and continue to hold a strong customer-focused ethos, which will ensure you get the service that is right for you.