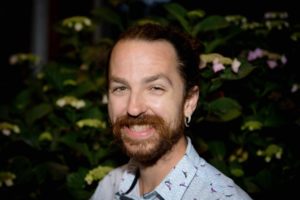 My name is Daniel Glastonbury and I am a Humanist Celebrant accredited by the British Humanist Association to perform funerals across the UK. I provide a secular service which is written to reflect the true character of your loved one as well as their personal story. If you have just lost a loved one and are thinking about celebrating their life with a non-religious funeral, then please do get in touch.
Working together with the family and loved ones of the deceased I will help create a ceremony which is as unique as the life it celebrates.
In a Humanist ceremony people are what are important and we put people, not religion, at the heart of that ceremony.
There are no hard and fast rules regarding the content and style of a funeral and this allows you to make the ceremony truly personal. You may have a very clear idea of what you would like but if not I will help you by using my experience to make suggestions of suitable music, readings and other elements to bring your loved one's personality to the forefront of the day.
If you have never done this sort of thing before I will help you by taking you through the stages of the ceremony, step by step.
You can be as active in the delivery of the funeral as you would like, perhaps giving a reading or leading parts of the ceremony yourself. It is my role to help create and facilitate a funeral that helps bring you and your loved ones closure, with your input I will strive to create something that truly reflects the life and personal story of the one you have lost.
You can contact me on: 07779 047817
or by email: Daniel.Glastonbury@humanist.org.uk
I work mostly in Greater Manchester but can travel on occasion. I am part of the local British Humanist Association celebrants' network. Between us, we can ensure that a humanist celebrant is available whenever required.
– – – – – – – – – – – – – – – – – – – – – – – – – – – – –
"On behalf of all my family, I wish to thank you for the wonderful ceremony you composed and delivered for my Dad.  We are all truly grateful for, and impressed with, the way you managed to capture my Dad's character.  We thought you'd like to know that everyone we spoke to after the Ceremony were also very impressed and said how much it was a real celebration of Dad's life and that it was exactly the kind of Ceremony they want when their time arrives." – Kay family