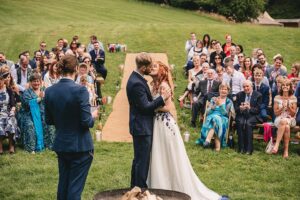 "Daniel was a pleasure to work with throughout the entire process of our wedding. From early planning, he took the time to get to know us and learn about our story before trying to create a ceremony. This obviously meant that what was delivered was exceptionally personal.
Many of our guests remarked on how touching the ceremony was – with even some of our more romance-cynical guests tearing up. He had a wonderful character as a celebrant that was warm and humorous, but also held gravity and celebrated the seriousness of the commitment whilst celebrating the relationship.
We could not recommend him more highly as we know he has excellent range and could deliver something personal for any couple that would really help make their day magical.
Dan is very open-minded when it comes to creative ways to tie the knot – he's great at the traditional ceremony elements, but was also delighted when we suggested incorporating a ceremonial fire lighting into our ceremony and helped us write alternative non-religious vows for one another when we exchanged rings that were very meaningful and emotional for us.
Thank you Dan! :)"
Laura & Stephen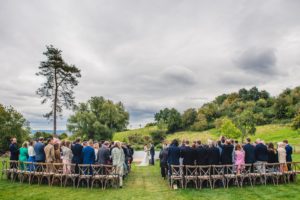 "Daniel was amazing! The first time we spoke on skype we had such a good feeling and didn't think twice about choosing him as the humanist for our wedding. The ceremony he wrote for us was just perfect – he got the balance of humour and sentiment perfectly. On the day he made everything feel super relaxed and enjoyable which was exactly what we wanted. Cannot recommend Daniel enough – thanks so much 
"
Georgie & Cameron Beach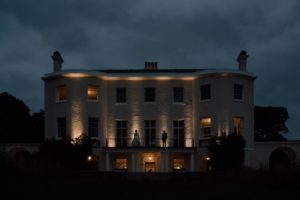 "Daniel made sure we had the most perfect day, he totally understood what we wanted and was able to help us with every detail. He couldn't have got it more right, everyone said how much they loved the ceremony! Thank you! x"
Roberta & Mike Wakefield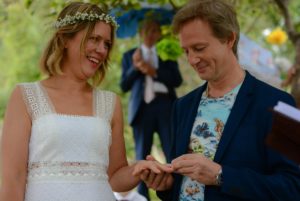 "Dan was the celebrant at our wedding and I'd recommend him to anyone looking for a humanist celebrant. He is intelligent, funny and professional and provided a seamless service. He really understood what getting married meant to us and communicated this brilliantly at our ceremony."
Nicola & Mark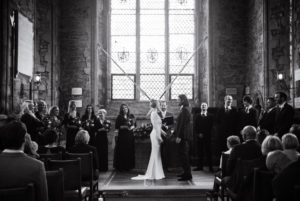 "We found Daniel online after spending hours trawling through celebrant pages as we wanted someone around our age who we could relate to. His cheeky grin, ponytail and stretched ears are what drew us to him, but his way with words was what sealed the deal. He was so professional and easy to talk to. He really took the time to get to know us as a couple, to the point where everyone at our wedding service assumed that he was a friend of ours, haha! His ceremony was perfectly constructed and had just the right balance of humour, 'soppyness' and a tiny bit of seriousness thrown in for good measure. Could not recommend Daniel enough. Look no further! "
Dominique & Dan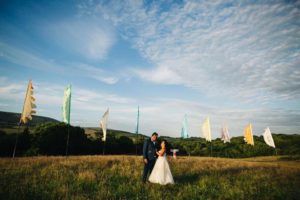 "Dan gave us a beautiful personalised wedding service, after a long chat via Skype Dan wrote such a beautiful wedding script so spot on it made me cry just in draft, on the day Dan delivered it with such touching presence it made the entire day magical. I cannot recommend these guys services highly enough."
Tony & Vicky Hughes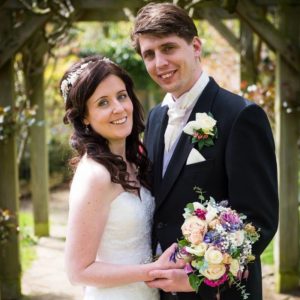 "Daniel made our wedding at Glastonbury unbelievably perfect. It was so personal and emotional that we felt like we had known Dan for years. He captured our personalities beautifully and we couldn't have wished for a better ceremony."
Emily & Richard Williams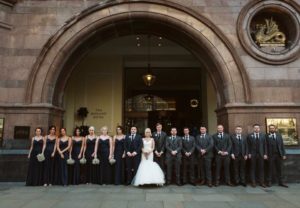 "We booked Daniel for our wedding ceremony in February this year. He was amazing!!! We loved how he really got to know us and personalised our ceremony. All of our guests commented on how wonderful the ceremony was and how different it was to a traditional one! It was perfect from start to finish! Thank you so much Daniel!"
Lucy & Rob Snarr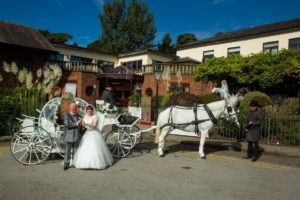 We were unable to have a traditional wedding service as we originally planned as our decree absolute's had not come through in time. We contacted Daniel through the BHA website and arranged a meeting with him. Daniel wrote a beautiful wedding blessing service for us that had me (Neil the Groom) in tears by the time we got to our vows. Dan's service was so lovely and absolutely perfect for us both. He made our special day extra special with what he had put together for our wedding and we both thank him from our hearts.
Neil & Lorraine Clarkson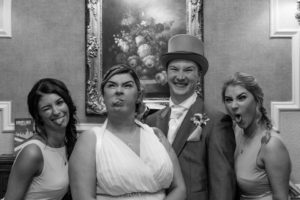 Thank you so much to Daniel for helping to make our big day go so well.
Dan's Humanist ceremony was extremely personal and this along with his direction put us both at ease and helped us to enjoy the ceremony even more than we expected. I think this has opened up a lot of people's eyes to having a different type of wedding ceremony that doesn't involve a church or a registrar. I can't thank Dan enough for helping our day run so smoothly and making us both so happy.
David & Natalie Taylor-Hogg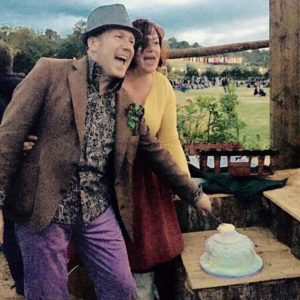 "Dan helped us make our day so special and unique. He guided us through the planning, everything from sourcing the venue to helping to put together our vows. His experience helped us fully imagine the spirit & fun side of our day. It was more than perfect. I thought I'd finish the day with a partner for life, but I picked up a friend along the way too."
Ade & Amanda Cartwright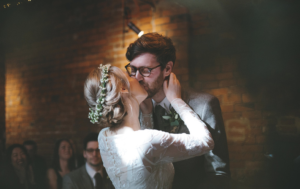 Daniel was absolutely perfect for our ceremony. We couldn't have asked for anything more fitting and personal. It really set up the whole tone of the day. Everyone there kept saying how they have never been to a ceremony so tailored to the couple. Many thought Daniel was an old friend with how well it was written. The rum ceremony went down a treat!
Russell & Kate Staniland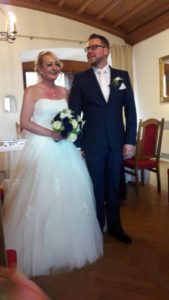 We booked Daniel to conduct a humanist ceremony in the UK with extended family and friends as we had been married abroad a few weeks previously and we were thrilled with it. We met up with Daniel a couple of months before the wedding so he could get to know our relationship a little and to hear about how we met in order to tailor our service. It was this personal touch and attention to detail that allowed Daniel to write a beautiful script for our ceremony which everybody enjoyed.
Thank you Daniel for your care and consideration, helping to create a wonderful day in our lives
Sue & Nick Hobin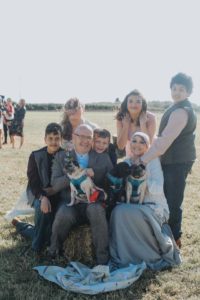 "Daniel fitted into the ambience of our day perfectly. Professional but calm, welcoming and full of character."
Al & Clare