I'm in my mid fifties and I was born in Glasgow.  I now live near Buckingham with my husband, Mark, my two dogs, Bertie the Wusster and Harry the Tyke, and Dylan the unimpressed cat!  I was a theatre professional and I'm now a drama and English teacher.  I also make stained glass lamps and clocks and run a holiday cottage.
Like many others, when I discovered Humanism I also discovered that I'd been a Humanist for most of my life without realising. Then, I discovered that I could become a celebrant and help families mark the important rites and rituals of life and I immediately decided that this would be a wonderful thing to do.  So, I completed my training and here I am!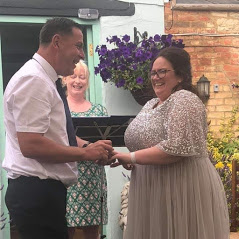 Being a celebrant is thoroughly enjoyable and very satisfying.  I love meeting families and listening to their stories and memories.  Every person is unique and every family is different.  It will be my pleasure to create a ceremony for you that is personal, positive and completely bespoke.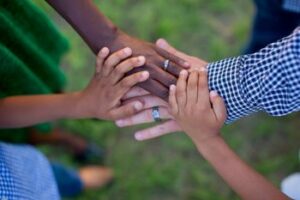 Humanist ceremonies are warm, personal celebrations of life and can be as formal or informal as you want. They are not anti-religious but are rooted in the humanist ideal of living an ethical and empathic existence. Being non-religious, they can provide the perfect solution for multi-faith couples and silent time for personal prayer and reflection can be built in, if you wish.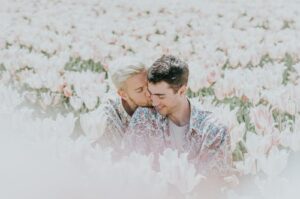 One of the best aspects of humanism is its open-minded ethos; every person is unique and humanists appreciate that; I welcome  members of the LGBTQIA community.
Let me craft a ceremony that's perfect for you.
Please be advised: the welfare of animals and the environment are important humanist concerns so the release of caged birds or balloons/lanterns are not something I would feel comfortable including in any ceremony I conduct.