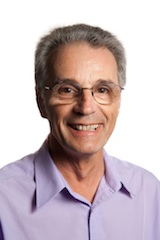 I am a humanist wedding celebrant, taking wedding ceremonies in Gloucestershire & surrounding areas. I am also happy to travel overseas for ceremonies. Although I have been a humanist for many years, I only came across such ceremonies when I joined the British Humanist Association & began reading about humanist weddings. I knew I could do this and realised how lovely it would be to work with couples creating their special day. That was over nine years ago & many couples have agreed,
"Frank your ceremony was exactly what we were looking for and was a testament to your hard work, perseverance and character and we remain grateful that you did such a good job!"
"Just wanted to say thank you so much for the brilliant ceremony you gave us on 14th July and all the help and support over the last year in creating it"
Every couple is different and each script I write is unique, enabling the couple to share their love for each other with family and friends, often with humour, especially when I can share The Proposal!
"What a wonderful, wonderful day! So many people have said it was the best wedding ceremony they have ever been to, including most of my family"
Working like this with couples to create each script is a privilege I love, then leading the ceremony and 'carrying' everyone through is a joy.
"From our first meeting we knew you were the person to help us shape our ceremony to something personal & meaningful, that reflected our strong family relationships & firm friendships. You understood what having a Humanist Ceremony meant to us … thank you, it was perfect"
Please get in touch via email or phone for a no-obligation chat about your ceremony. I work from home so if you wish to phone, do try the landline first.
01453 763 603
07970 926 630