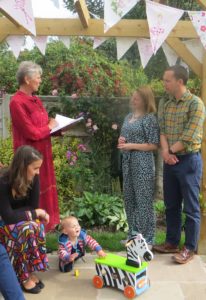 "Jan conducted our wedding and both of our children's Naming Ceremonies and she captured the spirit of our family on all these occasions."
A Naming Ceremony is a joyful occasion in which a child, or sometimes several children are welcomed into and embraced by their community. It is fun, cheery and reflects a family's values, humour, love and sleepless nights!
They can be held in your home, in a garden or park or at a more formal venue. It's important for you, your family and all the children present to feel comfortable and enjoy the experience.
The process of meeting with the family a few weeks before the event gives me the opportunity to get to know who and what is important to the family so that I can reflect that in the ceremony.
There is an African saying that it takes a whole village to raise a child and I see a Naming Ceremony as bringing together the people who form the modern-day village of a family, albeit that they may live far and wide.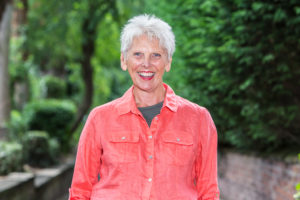 "Thank you so much for helping to make the day so special, it was your attention to detail and respect for our different cultures that made this ceremony as special as it was. We had a lovely day and i will remember it forever, Ami was so relaxed and happy, we were very very proud!"
"Jan's lovely words and warm delivery made it a day that no one present will ever forget.  We have all watched it back on the video now and everyone was crying again! "