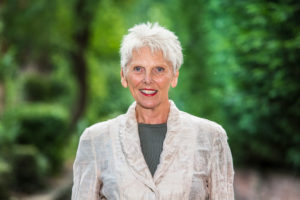 Even in the sadness of death we can acknowledge the joy that someone has brought into our life.
The person who has died is at the centre of a Humanist Funeral. My job is to reflect the life and  capture the essence of the person in a way that feels inclusive and real to everybody present.
I think it's important for people to know that they can have a ceremony in a place that is appropriate and comfortable for them. In the case of cremation it is possible to have a short ceremony at your local crematorium either before or after a Celebration of Life in premises that you find more congenial. This is also the case with burials. Examples of locations where I have conducted funeral ceremonies are pubs and hotels, community centres, marquee in a garden, a woodland and the front room of a family house.
The time I spend with a family learning about the person they have lost is always a rich and humbling experience; it's interesting that people never talk about the person they've lost in terms of how much money they made or how successful they were, it's all about love really.
"Thank you so much for your visit this afternoon. It was so nice talking about Tom – so many lovely memories."
"Jan is always thoroughly prepared. She takes time to get to know the bereaved family, is astute to their needs, underlying emotions and familial dynamics. Everyone is heard, encouraged included in the planning of the ceremony. Her advice is always sensitively suggested and appropriate. This all culminates in a ceremony which all present, regardless of their beliefs can come to celebrate a life and their part in it."
"Of course these are sad occasions but more often we are left with a lasting feeling of joy and togetherness. Jan performs her role as a humanist celebrant professionally and sincerely. At the saddest times in our lives we have been fortunate to have Jan to guide us."
"Jan delivered a beautiful tribute to my lovely mum, we are so thankful to have had her to perform the ceremony. I can't begin to tell you how many of my friends and family have decided they want to have a humanist service. They all said it was the most beautiful funeral they had ever been to. Together we made it perfect for Mum and that's all we wanted." 
"Jan did such a lovely ceremony and her words really touched people, of all faiths."
Grief May Not Last Forever, But Love Does.