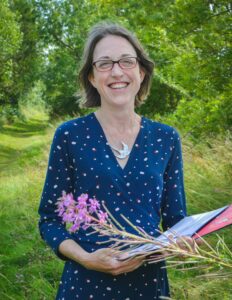 Naturally warm and meaningful ceremonies, uniquely crafted for you
Your wedding ceremony is a defining moment.  You're making promises to the person you love most in the world about spending the rest of your lives together.  This is the reason for the flowers, the fizz and all the celebrations. So why settle for a bland, impersonal, off-the-shelf ceremony?
My approach
I'm passionate about helping couples tie the knot in a way that is natural and joyful. I will craft the bespoke ceremony that does justice to you – two unique individuals building an awesome life together. Your ceremony will be rooted in your values, passions and life experiences.
I also love to design ceremonies that a sense of place that resonates with the special settings that couples choose to hold their ceremonies.
I know from personal experience how special it feels to have a humanist wedding.  I married my husband Tom in a humanist ceremony in 2005.  Sharing our happiness with friends and family in a ceremony that felt just right for us, was the cornerstone of our big day.
The sky's the limit for your ceremony
Choosing a humanist ceremony, gives you enormous flexibility. Whether your heart is set on a beautiful stately room, a quirky out-building, a barn, or a tipi in a green field, a garden or an orchard.  If you imagine exchanging vows under a leafy canopy in a beautiful wood, or if you dream of a hilltop wedding under the boundless sky.  Whatever the atmosphere you're trying to create – I will craft the ceremony that starts your whole wedding day just right for you.
A little more about me
Growing up in the South-East, I feel very lucky to have called the beautiful county of Herefordshire home for the last 12+ years.  I love the views of the black mountains, the apple orchards (especially in blossom-time when the county is basically one big confetti-fest), the red earth, and all the gorgeous food and drink that result!  Herefordshire, the Welsh Marches, and surrounding counties of Shropshire, Worcestershire, Gloucestershire, Monmouthshire and Powys have really magical wedding locations and venues to offer.
I've always been interested by people and what motivates and shapes our behaviour. I studied Human Sciences as a degree and learnt how we are shaped by a complex interplay between nature and nurture. Studying human cultures across the world, genetics, and human evolution, all helped crystallise my humanist outlook.
In particular, my eyes were opened to a distinct human need to mark rites of passage in our lives – as seen across all cultures and throughout human history.  Today I am passionate about bringing real meaning and warmth to nonreligious wedding ceremonies.
In my professional career in communications and marketing, I've gained skills as an experienced presenter, idea-generator, project manager, wordsmith, and advanced biscuit-eater.  I'm also Mum to 2 energetic and fast-growing boys.  Family and friends mean everything to me.  I relish simple joys in the changing seasons, and good food and drink on the table.  I love big scenery, running (albeit slowly), a bit of culture, and creative knitting!
Why your wedding ceremony matters
The right ceremony will help you articulate the things that are most important to you in life and love.  It will set the tone both for your wedding day celebrations, and the start of married life together.  I craft each ceremony from scratch.  We can share your love story in a way that is vivid, engaging and feels entirely true to you.
I love being a wedding celebrant. It's a huge privilege to stand alongside you both on your wedding day.
I want to give you a ceremony that will kick-start your wedding celebrations with joy!
Next Steps
I'd love to chat with you on the phone, in person, or via Skype to hear more about your wedding plans.  I can answer all you questions about humanist weddings and we can talk through some options that could make your ceremony feel just right for you.

Tel: 07903 594297
Facebook: TheNaturalCelebrant
Instagram: thenaturalcelebrant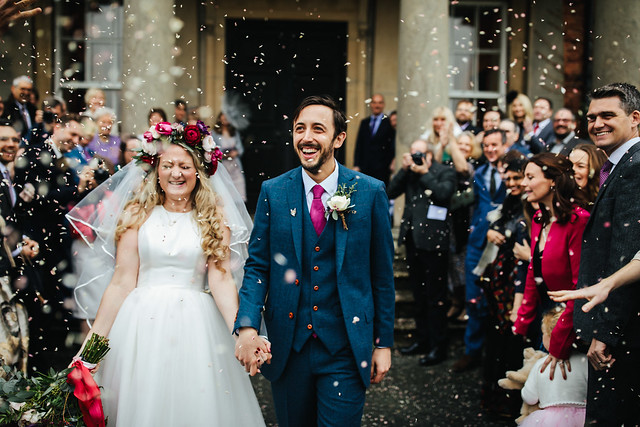 Photography: © Liam Crawley from The Crawleys