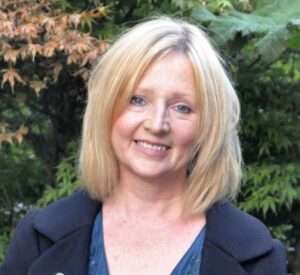 I'm based in York but also spend time in Sheffield. I work throughout Yorkshire,  The Humber, Derbyshire and further afield including travel abroad if required.
The beauty of Humanist Ceremonies is that they can be held anywhere; at any venue, in your own home or at a special, beautiful place outdoors. There are no set words or rules, which means I can help you create a ceremony which is very personal and meaningful for you and your family and friends.
For more information please use the tabs above,
Or get in touch  – julie.kay@humanistceremonies.org.uk  /   07889 573217
COVID-19 UPDATE
Last updated 4 November 2020
The new coronavirus regulations will be in force in England from 5 November until 2 December.
Weddings
Only weddings/marriages where one of the parties is terminally ill are now allowed to proceed, and only with up to six people.
However, a reasonable excuse for leaving one's home and for gathering does include 'to attend a marriage ceremony, a civil partnership ceremony or an alternative wedding ceremony… where one of the parties to the marriage is seriously ill and not expected to recover'. And, like before, 'an "alternative wedding ceremony" is a ceremony based on a person's faith or belief or lack of belief, to mark the union of two people, other than a [legal marriage]'. The limit then is six, so it's still very low, but any location can be used, so long as it can be made Covid-secure.
Funerals
The provisions for funerals remain as before, namely up to 30 in attendance, in any 'premises, other than a private dwelling, which are operated by a business, a charitable, benevolent or philanthropic institution or a public body', and the location is made Covid-secure.
Namings and Other Ceremonies
There are no exceptions to the general two-person limit for any other type of ceremony, including namings.
Planning & Arranging a Ceremony
Each humanist funeral ceremony is individually written, giving you the flexibility to create a personal and meaningful  occasion.
To avoid risk I'm unable to meet with you in person to make arrangements. However, I feel confident in making arrangements at a distance having done this many times over the years as well as during the pandemic.
I'll contact you by phone to introduce myself and talk through practical arrangements
I'll then send you information and questions by email to prompt you to think about what you would like to include in the ceremony.
We can then meet remotely, either by phone or video link such as Skype or Google Meet.
It may also be possible to meet in person outdoors, weather permitting.
I'll then write a draft ceremony which includes any details you and others would like to say. I'll send you this draft to review and edit and I'll work on the ceremony until its right for you.
The Ceremony
On the day of the ceremony I will have to refrain from shaking hands or hugs and I will follow hygiene and social distancing. I will wear a mask to attend the ceremony, removing it to speak. All attending will need to wear masks in doors (unless they are exempt)  I will email your presentation copy of the script to further minimise potential risk.
Ways to Involve Those Who Can't Attend
Video links Many Crematoria offer video links for those who are unable to attend or you can live stream the ceremony yourself.
Sharing the Presentation Copy of the Ceremony You're welcome to email the presentation copy of the ceremony to all who can't attend.
Online Ceremony I could create and lead an online event for you, friends and family on the same day.
Alternative Ways to Say Farewell Collectively There are many meaningful ways to celebrate the life of a loved one collectively but in different locations. Such as creating a playlist of their favourite music to listen to at the same time, lighting a candle, all singing something at an agreed time, or raising a virtual glass, wherever you are. Do get in touch to talk through how you could create a meaningful social distanced ceremony.
Memorials
Because numbers are restricted you may decide to hold a small family ceremony or even have a direct, unattended cremation and then plan a more detailed Memorial event for everyone once it's safe and groups are able to gather again. We can begin making arrangements for this now by phone, email etc and make a firm booking once social distancing measures are lifted.
Network backup
If I have begun working with you and then become unwell and have to self isolate for the date of the ceremony, I will contact the Humanist Celebrant network to find a colleague who will be able to conduct the ceremony on my behalf.
If you have any questions at all please don't hesitate to contact me.
Julie
julie.kay@humanistceremonies.org.uk  /   07889 573217