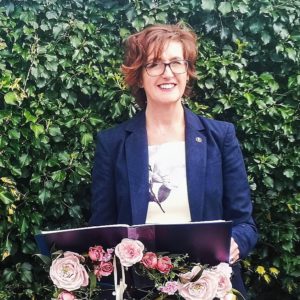 I am an accredited humanist celebrant, living in Portishead. I currently work across the South West leading weddings, civil partnerships and renewal of vows. I also conduct funeral, burial and memorial ceremonies across Somerset and South Bristol.
We all have significant milestones or transitions where we want to celebrate our lives, including  births, marriages, partnerships, as well the end of our lives.  A humanist ceremony allows you to meet your needs, and those of your loved ones, in a unique way and without any reliance on religious content.
As a firm believer of living in a fair and inclusive society, of living ethically and being the best human we can be, I have considered myself a humanist for most of my adult life. I don't have any religious beliefs and I first learned about Humanists UK when my partner and I were getting married 25 years ago. We chose to have a humanist ceremony and I've regarded myself as a humanist ever since. After my experience of a humanist wedding, I knew that one day I wanted to become a celebrant to help people mark these significant milestones.
In 2017, my own life events as well as the death of my father led to a period of self-reflection where I decided to pursue my aim of becoming a celebrant. I now enjoy helping people through some of the most important milestones in their lives and find it extremely rewarding.
I originally trained in the Arts and with a Master's degree in Education,  I've been a University Lecturer, for much of my other working life.  For many years I worked at The University of the West of England, Bristol where I was Head of School of Art & Design, and previously I led post-graduate teacher-training courses in the Education Department. So listening and communicating has always been a large part of my work. This comes in useful as a celebrant when I work with you or your loved ones to hear your story and collaborate with you to write up a personal script, incorporating the right symbolic gestures for your ceremony. Being creative proves especially useful to help you design the perfect ceremony to meet your needs.
I would love to help achieve the right ceremony for you or your loved ones, so please take a look at the relevant pages and visit my business website www.sustainablyeverafter.co.uk to see some of the possibilities. If you think a humanist ceremony could be for you, please contact me for a chat and we can talk over some initial ideas.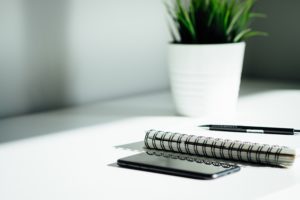 'Karen is thoughtful, creative and warm' – Lisa & Jess
'She delivered the ceremony with a superb balance of sincerity and humour… I can't thank her enough' – Bob Thornton,
'Karen is a pleasure to work with, thoughtful and sensitive' – Rupert Morris, London / France
'An amazing celebrant, couldn't recommend her more' – Amber & Vasko, Weston-Super-Mare
"Karen is organised, professional and kind" – Nic & Fi, Bristol