Are you looking to arrange a Humanist funeral or memorial ceremony?
This can take many different forms.  For centuries, across almost every society and culture, funerals have provided a valuable means to enable families to mourn the death of a loved-one.
A Humanist Funeral can fulfil exactly that role. You'll find that a humanist ceremony focusses on the life of the deceased, rather than their death.
Your choice
The key point to remember is that it's you who decides.  There's no fixed formula. You don't have to hold your ceremony in a chapel, at a crematorium or at cemetery.  You can hire a suitable room in any public venue.  You can separate the interment (where you might want to involve only relatives and the closest of friends) from the celebration of the life of the deceased.  You might want a completely separate scattering of ashes ceremony.
Working together to plan the perfect tribute
Whatever you decide, my role as your Humanist Celebrant will be to work with you to plan and deliver a ceremony that will be as close as possible to the one you would want to deliver yourself.  You might choose music, poems, readings, a choir or a soloist.  Almost everything is possible (though sometimes with permissions).
Being non-religious, a Humanist Funeral will have no hymns or prayers but it's still inclusive. There will be space for those who have a religious belief to make their own private prayer.
How it works
We'll arrange a family meeting when we put together the tribute – the life story of the deceased, including anecdotes, accounts, a character description – all designed to depict the light and shade of their life.
If you wish, then family members or friends can make their own contribution, perhaps a tribute, a poem or a funny story.  I'll be there throughout as a back-stop to pick up the thread if the reader slips up and cannot finish the tribute.
All crematoriums today have access to the "Wesley" store of 100,000s of songs and pieces of music; your choice will almost certainly be there.  Music can be an important and relevant part of remembering the deceased person
A typical running order for a Humanist Funeral
Music on entry
Words of welcome
Thoughts on life and death from a non-religious viewpoint
The tribute – an outline of the life, times, personality and characteristics of the deceased
Private reflection – a few moments for private thought of the deceased – in silence or accompanied by music
The committal – the curtains that surround the coffin can be closed or left open or (at a graveside) the coffin is lowered
Closing words and music
What happens on the day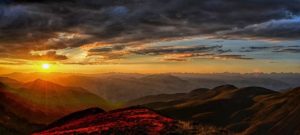 I'll be there to meet you and to make sure everything runs smoothly. I'll lead your cortège into the venue.  I'll then lead the ceremony from start to finish.  Afterwards, I'll present you with a copy of the ceremony script in a presentation folder, for you to keep as a memento.  I'll also provide a CD containing the script and at least one photograph.  I'll meet with the family and other mourners on the flower terrace, or in the grounds of the
cemetery. Please take the time to watch this short film that tells
you more about Humanist funeral ceremonies.
Would you like to know more about what happens at a
Humanist funeral?
Take a look here or just give me a call on –
01455 440535
07725 434944
It would be good to hear from you.