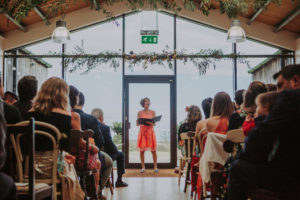 Hello, I'm Laurie Cohen, a humanist celebrant based in Nottingham. As a humanist, I see the marking of important life events: the arrival of a baby, a wedding, or a death, as part of our human experience. These rituals are opportunities for us to reflect on what makes our lives worth living– the joy of sharing a meal with people who make us laugh, a family joke that brothers and sisters keep on telling, a walk up a mountain on a beautiful Autumn day, a favourite song.
My ceremonies revolve around people and the friends, families and communities that are important to them. Each ceremony is unique, a reflection of the people at its heart.
I invite you to read on to discover more about memorializing a milestone event in your life with a humanist ceremony.