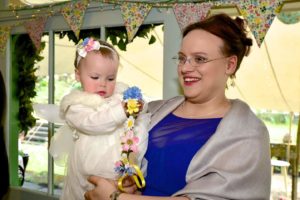 Namings are a perfect way to welcome a new member to your family, whether it is a new baby, an adopted child or a stepchild.
Increasingly people are looking for a non-religious way to celebrate welcoming new family members and Humanist Naming Ceremonies not only provide a personalised and unique ceremony but, as celebrants are highly trained, we provide an authority and gravitas the occasion deserves.
I work closely with your family discussing your plans and including input from 'guideparents' or other friends and family who wish to contribute, as well as the child if they have opinions. The more personal touches that can be added will make the ceremony more meaningful.
I can assist in selecting any readings, music or symbolic actions for the ceremony, I have compiled a selection myself and have many books and resources available to find something more fitting. I'm always up for a challenge to find new readings or adaption symbolic actions to suit a family.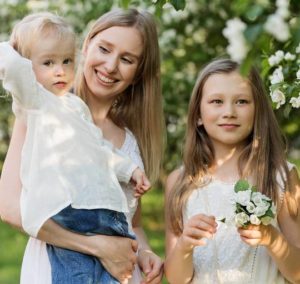 It's never 'too late' for a naming ceremony.
Many ceremonies happen around the child's first birthday as it's a good time to take stock of the child's life so far. Some times they happen later at a time when their extended family or particular important friends can join.
Naming ceremonies can also be for more than one child at once. A family ceremony for all children is also a lovely way to celebrate together.
Adoption ceremonies can happen on the day of the final hearing when the adoption order granted, or it can happen at a less stressful time when you can focus on celebrating.
To celebrate stepchildren and blended families, short sections can be added to wedding ceremonies to welcome step-child into the family. Alternatively a separate ceremony can be held after the wedding to focus on the children and the new family that's been created.
A naming ceremony can take any structure but usually include: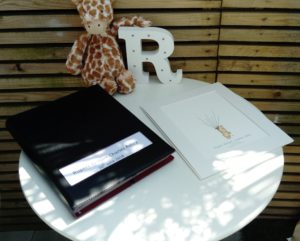 Readings or poems
Guideparent or supporting adults appointed
Parent promises
Singing
Information on the child, the parents and their experiences
Symbolic action
I will lead the ceremony and act a bit like a master of ceremonies and ensure everyone involved in the ceremony (e.g. those doing a reading) are present and ready.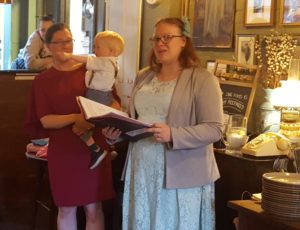 How it works:
I will meet you in advice and discuss your plans, chat about the child, about your family and generally so I get a good feeling for what you want from the ceremony and the tone which it should take.
Then you will get a first draft based on this meeting which you can make changes to before we agree a final ceremony script.
During the ceremony you can chose to do any symbolic acts or perhaps certificates for the child or guideparents can be given out.
After the ceremony you will get a presentation copy of the ceremony for you to keep and remember the ceremony and for the child to read through once older.
Symbolic act examples: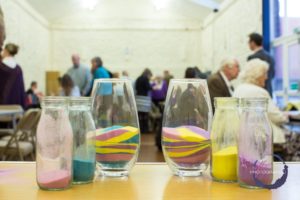 Fingerprint pictures
Clay feet casts
Wish tree
Sand blending
Candle lighting
Drinking from a Quaich