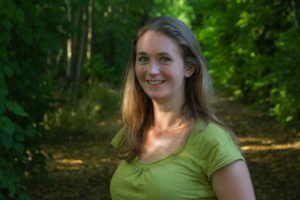 I have worked as a Funeral/Memorial Celebrant for ten years.  With appropriate precautions in place, I am continuing to work during the Coronavirus outbreak and I remain available to offer my support to you and your family.**
I live in the Woodford Valley (between Salisbury and Amesbury) in Wiltshire and regularly work across Wiltshire, Berkshire, Hampshire, Dorset and East Somerset.  I am happy to travel further.  Together we will create a unique and personal ceremony, whether funeral, memorial or scattering of ashes.
"Thank you so much for making Dad's funeral such an amazing, joyous celebration of his life. So many people afterwards told us it was the most beautiful funeral they'd ever attended!" (Email – 2019)
** During the Coronavirus outbreak, restrictions are being put in place that affect funeral ceremonies.  I will support you as we work within the restrictions to do our very best to give your loved one a meaningful and dignified goodbye.  In some circumstances this may mean that we also bring together a memorial ceremony for a later date.  I will offer you my support as we look at the available options together. 
I trained as a Celebrant because I was inspired by the personal touch so evident in humanist funerals and memorials.  I wished to ensure that all families had the opportunity to remember a person in such a meaningful way.
"I want to thank you so much for the ceremonies you conducted for our son.  We were amazed at the way you seemed to 'get' [name].  You put a great deal of work to get the ceremonies right and we will always be so grateful for that."  (Letter – 2019)

"You painted a lovely picture of my mother's life and everyone said what a lovely service it was and how they felt they knew Mum even better.  Thank you so much for helping us through a difficult day." (Card 2020)

"A number of [name's] friends were stunned to find out you had never met him – you have an incredible ability in creating the colour and texture behind the person.  It's a rare skill." (Email – 2019)
I originally trained and worked as a Nurse in the NHS before making the move to the Voluntary Sector, where I held a senior development role with a large medical charity.  I am still a Registered Nurse and currently work part-time as a Charity Development Consultant.  For the past two years I have been working with a charity that places lifesaving devices and provides life support training to communities in remote and rural areas. 
I initially trained with the Humanist Society Scotland in 2010, before relocating to Wiltshire in 2013 and joining Humanists UK Celebrant Network.  I also a member of a local group (Wessex Celebrants), supporting each other to provide a reliable and professional service to every family we work with.