Most of the ceremonies I take are Cremations or Burials but I will also take Memorials, Scattering of Ashes or Burial of Ashes.
I can also take Virtual Ceremonies and draw up Pre-Planned Funerals. Cremation ceremonies may include Live-Streaming over the internet, usually by arrangement with the funeral director or crematorium.
 *    *    *
Cremations
Cremation ceremonies usually take place at a Crematorium. The coffin rests on the catafalque at the front. The ceremony takes around thirty minutes, although this can vary according to the particular crematorium – it may be shorter but longer times may be available – ask the funeral director.
After an Introduction, there may be readings or poetry and the Tribute – the Life of the Person who has died. There is usually music, which you will have chosen – anything you like. Other people may speak or read as well.
The 'Committal' is the point in the ceremony when we acknowledge the final parting with the deceased and say goodbye. It can be a very emotional moment. Often the curtains will close, although many families choose for the curtains to remain open.
The ceremony itself does not need to take place at the crematorium – it can be a hall or venue, arranged by the family or the funeral director. After the ceremony, the coffin will be taken to a crematorium, where there may be a brief 'Dedication', or there may simply be a 'Direct Cremation' which takes place without further ceremony.
 *    *    *
Burials
Burials can take place at a Cemetery or a Green Burial site, which is often a woodland, or any other place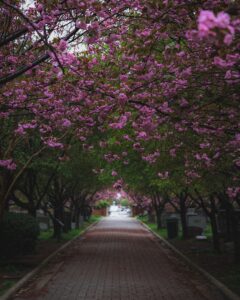 designated for the burial of remains. The burial is usually the coffin or an urn containing the ashes.
Many cemeteries have a chapel where the ceremony can take place but more often, it will be at the graveside according to your choice.
Green Burial and Woodland Burial ceremonies usually take place at the point of burial, although there may be a shelter for the ceremony, especially when the weather is not perfect.
Graveside ceremonies are usually shorter than those taking place in a chapel or shelter.
 *    *    *
Memorials
At a Memorial, the coffin will not be present. These may take place before, or after a burial or cremation, sometimes several months. They can be held wherever the family chooses – somewhere suitable and large enough for the number of people who may be expected.
Memorials may be formal, in the style of a traditional funeral ceremony or they can be as informal as you wish. Typically, a Memorial will last longer than the usual ceremony at a Crematorium or at the Graveside and are often very much more relaxed than a funeral.
 *    *    *
Virtual Ceremonies and Live-Streaming

These are modern answers to difficult circumstances and have been particularly important during the Covid pandemic, when was hard for members of families and friends to travel and attend. They are also important when family or friends live a long way away, or even in different countries.
Live-streaming is available in many Crematorium Chapels, often at no additional cost – ask the funeral director. Using the camera and microphone in the chapel, the ceremony is sent over the internet to those people who have received the link, enabling them to take part from home.
A Virtual Ceremony is conducted entirely remotely, using Zoom, etc. This may be when there has been a direct cremation and the family are finding it difficult to arrange a memorial ceremony. All those taking part will be able to join from their own homes. Virtual Ceremonies are closer in style to a Memorial. It is possible for those joining the ceremony to take part by contributing tributes or readings, etc.
Virtual Ceremonies take place at a designated time, with family and friends joining by invitation, using the links sent to them.
 *    *    *
Pre-Planned Funerals
I am accredited and registered to assist with Pre-Planned Funerals. These are funeral ceremonies organised before death, for which there may be different reasons. Sometimes it will be following a terminal diagnosis but it may also be when you wish to put all your affairs in order, even though you have no reason to think that you are likely to die in the immediate future.
I can plan the entire ceremony with you, or simply take the notes that will be needed, including your specific instructions, so that the funeral can be planned out in full, when needed.
The cost for this is usually less than the full fee charged for a funeral and can be negotiated at the time. The remainder of the fee is payable when the ceremony takes place.
Humanists UK operate a virtual repository where scripts or notes for Pre-Planned Funerals may be stored in electronic format for use at the necessary time.
 *    *    *
Ask me for advice or assistance
I am always happy to answer any questions you may have about ceremonies or arrangements – even if you do not want me to take a ceremony, I will be pleased to help and advise. I don't mind what you want to ask me about – I have been asked some strange and interesting questions over the years and I always do my best to answer them. Please contact me by telephone or email.
Mobile: 07779 187384
Home: 01543 264602
email: mark.taylor@humanistceremonies.org.uk
 *    *    *