Coronavirus update – I am still available to conduct ceremonies, so do get in touch if you think I can help you. We can talk on the phone, hold Zoom or Skype meetings to work together to prepare a fitting ceremony for your loved-one. I will send you a PDF copy of the script afterwards.
As I'm sure you know there are government rules on who can attend funerals though different crematoria may impose different limits on numbers. This is a rapidly changing situation and your funeral director will be able to advise you of the situation in your locality. All the crematoria that I have worked at recently now have live-streaming of ceremonies.
One option you might like to consider would be to hold a memorial ceremony in, say, a year's time, to which you can invite wider family members, friends and colleagues. I will be happy to help, or you can use the script we produce for the funeral as the basis for your own ceremony at that time.
---
"I would recommend Richard without hesitation" *
I'm a Funeral Celebrant, accredited by Humanists UK.
A humanist ceremony is an expression of what it means to be a human being.
Everyone is different, there's no-one like you anywhere in the world, there never has been and there never will be. Which is why no-one should have an off-the-shelf ceremony. Like all Humanists UK Accredited Celebrants I'll strive to make your ceremony personal, meaningful and appropriate.
Being a cele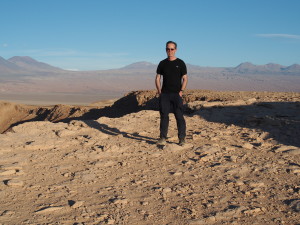 brant is a practical expression of my humanist beliefs – do unto others as you would be done by (you may have heard that somewhere else but it predates Christianity), we're all in this together, we've got one life – let's make the most of it !
I think it's pretty unlikely that there's anyone up there looking after us – so it's down to us, as individuals and as a community, to try to live the best life we can.
I'm married with a large and much-loved extended family.
I've had a number of jobs in my life, including working in photography, aerospace, adult education, manufacturing and latterly running my own software consultancy.
My interests are very wide and varied, from theatre to motorcycling, music (I'm a bass guitarist) to travel. In my younger days I scuba-dived and sailed the Pacific. Nowadays I'm more inclined to take a good long walk !
Here's a video  about Humanist Ceremonies by Steven Fry.
* quoted, with permission, from client feedback sent to Humanists UK.