Ceremonies Marketing Plan 2013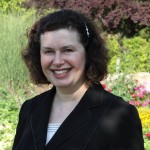 Hilary Leighter summarises the Ceremonies Marketing Plan 2013.
To meet the need for a coherent marketing approach in the future, Andrew Copson and the ceremonies board have:
Created a specialist committee of marketing and sales professionals, who are all BHA Celebrants:   Hannah Hart, David Hewitt and me, Hilary.
Engaged an external marketing consultant to work with our and others' suggestions, and the themes from all of our testimonials on our personal BHA websites, to create a national marketing strategy with a view to implementation from 2013.
Put aside between £40K and £60K of BHA budget to fund the implementation of this strategy. (I give a range of funding because there may be more items in the strategy than there is time to implement fully in 2013, and some may be carried over into 2014). A prioritisation and detailed action planning exercise is being carried out to identify what can be completed and when.
You can read the strategy statement in the Celebrants' section of the BHA website: click on Marketing Plan can be downloaded here. If you're quick you can also see details of the vacancy for a contractor to help implement the strategy.
In the unlikely event that you don't know your login details you can use the 'Lost your details' link on the website to request your username and password automatically. Just enter the correct email address. As long as you're in the database as a celebrant, you'll then be able to log in. Simples!
Here is a simple summary of the Plan for 2013:
Marketing funds will be made available for:
Advertising
National advertising to target the funeral trade. We shall also be piloting ads on the Good Funeral Guide website and other means of going straight to potential clients – for example hospital booklets, Council bereavement guides, all subject to budgetary constraints.
Pilots of websites such as Confetti for prospective brides; research into ways of reaching new mums
Providing copies of the new leaflets for weddings, naming and funerals. Please ask Vanessa at BHA Office if you do not yet have a supply of the three ceremony leaflets, with or without space for your own details.
Networking via national exhibitions relevant to the three types of ceremony, to be attended by BHA Staff and celebrants.
Social Media Marketing
Setting up a BHA Ceremonies Twitter account which will follow all celebrants who tweet, and retweet anything about ceremonies, blogs etc (not you having a cup of tea – you know who you are!). We will find ways of asking our Distinguished Supporters, and all the thousands of BHA members, to also follow this account, and retweet to their own followers anything they see which looks interesting
Setting up a BHA Ceremonies Facebook page which you can Like and send photos and blog entries to.
Creating a Ceremonies App which all Facebook friends can download to their mobiles and share with their own friends.
Creating a generic video for each of the three ceremonies, with clips from some of your own ceremonies (with your clients' permission), to be put up on YouTube and so on.
Investigating being part of Mumsnet and other social media aimed at young parents. If any celebrants are already on anything like this, please let us know.
Search Engine Optimisation
Tweaking the BHA website so it contains the search terms which people use when asking generally about ceremonies (not just humanist ones)
Having a "search by celebrant name" facility as requested at Conference
Using the map search to view the nearest celebrants
taking ads on Google and Facebook to reach people searching for non-religious ceremonies
Public Relations
A PR Agency will be commissioned to work with Pavan and Sarah in the BHA office on getting ceremonies into national media.
Partnerships
Work with Celebrants to partner with appropriate national organisations in joint public campaigns re ceremonies.
Local marketing: how you can help yourself
We have the new leaflets, and are working on a series of best practice guides to help you create and distribute a press release, make contact with relevant local organisations and generally raise the profile of Humanist ceremonies by raising your own profile.
What do you think? Your views are important and interesting! There is a new thread on the Celebrants Forum. Please join it and let us have your comments on the Marketing Plan (you can read it in full on the website) and especially with any offers of practical help to carry out some of the actions please, so we may complete it all in 2013!