Widening the Net
One of the most interesting aspects of the BHA network is the diversity of background of our celebrants. The current intake is no exception:
Julie Wright (Wells) describes herself as a Humanist in traditional Christian country! Julie is a wedding celebrant and full-time teacher so is taking the moonlighting job slowly and hopefully surely!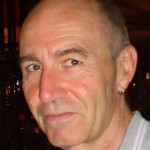 Douglas Duckworth: I have been at various times a gravedigger, customs officer, accountant, senior Stock Exchange official and management consultant.  In 2002 my partner and I left the UK in a small yacht and ended up buying a house and olive grove in Southern Italy.  Now in my mid fifties, I am teaching English in Borneo and plan to return to Europe in 2013.  I have been interested in death and dying for twenty-odd years and in 1993 wrote and produced a play on the subject which was performed to London medical students.
Patsy Wallace (Somerset): I live in rural Somerset with my husband Chris. I'm a keen walker, love being by the sea, enjoy music and festivals and am writing a family history for my American niece and nephew.  I also make and sell jewellery.  For the last 16 years I've run my own consultancy business.  Before that I worked in local government and was very active in NALGO, particularly around women's issues.  I decided to train as a humanist celebrant after organising my mother's funeral.   So far (after 10 funerals) I find it very fulfilling, and only wish I'd started sooner.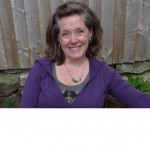 Christine Berrisford (Leeds): I live with my partner, my dog and, when she is home from University, my 19 year old daughter.  Since studying Theatre at Lancaster,  I have spent most of my working life in education,  specialising in work with young people who are disaffected with learning,  or who have been unable to access an education.  I still work full time at an FE college in Leeds.  I became a member of the BHA when the faith schools issue began to get a lot of media coverage, but only last year felt able to commit to the wedding training.  The substantial planning period means I can fit this in with my college work.  This will have to continue for now, my aim is to slowly do less and concentrate more on my ceremonies work.  I continue to campaign with the BHA to get Humanist Ceremonies legally recognised.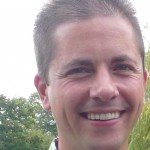 Kenneth Greenway (London):  I first described myself as an Atheist when I was 8 – I'm now 35 – but didn't discover Humanism until 2007 when a friend of mine had a Humanist wedding.  I joined the BHA and Essex Humanists, and later applied to become a celebrant.  I still work full-time, managing Tower Hamlets Cemetery Park,  a 33 acre nature reserve in east London.  My role as a celebrant has to be fitted around my job and family life:   I have a daughter approaching two and another daughter expected any time now!  I've only done one funeral to date (it seems to take a great deal of time building a rapport with FD's) but it was a wonderful experience, and I felt very privileged helping the family to remember their loved one.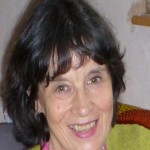 Jenny Bullough (WelshMarches)  I have always believed that rituals at key points in an individual's life are hugely important but it took me fifteen years of muttering about inappropriate funerals and send-offs before I finally realised that, perhaps, I could do something about it.  I'm a Humanist and, last year, I bit the bullet and applied to the BHA to train on their Funeral Celebrant's course.  Now accredited, I am working with families in the Welsh Marches putting together ceremonies that recognise and celebrate individual lives and achievements. It is touching, rewarding, satisfying and humbling work – and I love it.
Diane Deakin (Stoke onTrent)  I love literature and live music, whether local bands or at festivals, and support CND and Amnesty International.  My career has been spent working with Learning Disabilities: my adored daughter Michaela was born in 1988 with  Down's syndrome.  I completed my training to become a staff nurse but was offered a place at Oxford Brookes university, so we moved to Oxfordwhere I had my son Jake in 1992.  Back in Stoke onTrent17 years ago, I met Jim with whom I worked in the field of Learning Disabilities. We soon become good friends and eventually moved in together.  He has supported and loved me in everything that I have done.  Whether it is a week-end away camping, B & B or an all inclusive resort, I relish going to different places and having new experiences: I have visited many different countries throughout Europe, Asia, Africa and theAmericas.  As well as the four children that we have between us, Jim and I now have a beautiful three year old Granddaughter, Lily.