"Thank you Ross. We are very grateful for your calmness, warmth and loving performance."
What makes a Humanist Wedding so special is that it is completely personal to you.
It was attending a Humanist ceremony, and seeing how beautifully crafted and meaningful it was, that drew me towards taking up the role of a celebrant myself.
It is my job to make sure you get exactly the day you want. Everything from the words, the traditions and the general feel will be specifically designed with you at the centre.
"Not only did you give us the most incredible ceremony, you set the tone for the day making it personal and humorous! Thank you for absolutely 'getting us'!"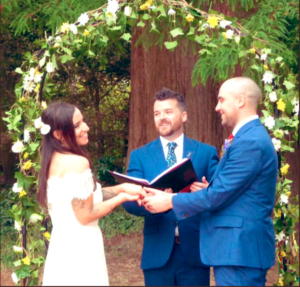 "The ceremony completely exceeded our expectations and the atmosphere, tone and delivery were all perfect. On the day, by far the most comments we had about the wedding was how incredibly personal and moving the ceremony was."
Some people already know how they want their wedding to play out, others need a guiding hand. Working together we can create the ceremony that best reflects you as a couple.
So whether you know exactly what you are after, or just need some additional information – give me a call or send me an email with your contact details and I'll be in touch.
ross.hutchinson@humanistceremonies.org.uk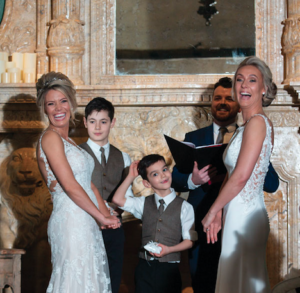 "We had a humanist ceremony led by Ross Hutchinson.
We had met up with him on a few occasions so that he could get a good idea of us and our story.
His ceremony was incredible, so personal with jokes about us and our family and friends too."
www.bridemagazine.co.uk/articles/a-rustic-and-romantic-wedding-at-le-petit-chateau-in-northumberland
"You gave us exactly the atmosphere we wanted. Thank you so much for making our big day so special."