Celebrating a Life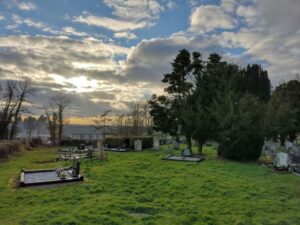 I meet with family members or friends to learn about their loved one and to discuss with them all aspects of the ceremony, including suitable music, and any poems or tributes that they may wish to have included.
The ceremony can be held in a funeral home, in your own home, in a hotel, at the crematorium or by the graveside, whatever seems most suitable. It will be an opportunity to remember, celebrate and reflect something of the essence of the unique individual that has died.
To create a personal, meaningful, memorable and non-religious ceremony for someone, whatever the circumstances of their death, is a challenge and an honour.
In the event, my hope is, that family and friends will feel that the ceremony was a fitting tribute for their loved one, and that they will derive some comfort, closure and peace as they gather together and say their goodbyes.
Typically a Celebration of Life Ceremony will include: tracks of music chosen specially for the ceremony by the family; a 'Welcome and Introduction'; 'Opening Words' about 'life & death' from a Humanist outlook; a poem or reading; 'Tributes' to the person who has died; a time of 'Reflection' with music or silence; another poem or reading; the 'Committal'; words of 'Thanks'; 'Closing words'.
Please click on this link to visit my own personal website: http://sheenabradleycelebrant.com