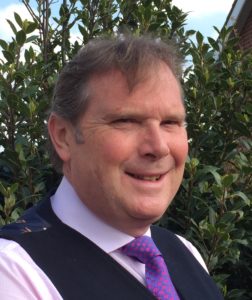 COVID 19 NOTICE
I am still available to offer couples and families my support and services in planning Naming and Wedding ceremonies that will take place once the current restrictions have ended.
I will still be conducting funerals and am available to work with families who want to plan memorial ceremonies for their loved one once the current situation is over.
All meetings will take place by telephone or teleconferencing.
Hello
Whether you are planning your marriage, welcoming a new family member or saying goodbye to a loved one, I can write and conduct a personal and unique ceremony just for you.
If  you want a meaningful non-religious ceremony  that reflects the lives and personalities of you and your family I will work with you to create and deliver a ceremony you will be delighted with.
Working with families and helping them mark and celebrate the major events of life is one of the most rewarding roles I have ever undertaken. I have worked with families from all walks of life, in all sorts of circumstances during a long career in the public sector. This role allows me to glimpse the lives and loves that can be inspirational, moving, fascinating and entertaining.
I am an experienced trainer and public speaker and will use all my experience to write and deliver a personal and meaningful ceremony for you.
I hope you find this website helpful, please don't be afraid to contact me if you have any questions.
I attended a surprise garden wedding where Steve took the ceremony. Steve was very professional and personable. He made the ceremony all about the bride and groom, as it should be.            (Kate B taken from SteveParryHumanistCeremonies Facebook page post)
Steve's listening skills are second to none, he sat with my family and listened to us talking about my father and his life. He asked questions when he needed clarification about past events regarding my father and the Eulogy he wrote, brought 'him to life' in the funeral. It was detailed, humorous, factual and so informative and there were a lot of tears but a few laughs as well, it felt as if he had known our father for years.       (Helen A taken from a SteveParryHumanistCeremonies Facebook page post)
About Myself
I first became aware of the need for humanist ceremonies when I was responsible for arranging a family funeral and was unable to obtain a non-religious ceremony.
I read the Humanists UK website to find out about non-religious funerals and also found out about the other ceremonies that were provided. I also read about humanism and realised that the inclusive, positive aim of living a worthwhile life without religion matched my own views and that I was a humanist.
I live in Barry and perform ceremonies in the Vale of Glamorgan, Bridgend, Cardiff, Neath Port Talbot and Newport, Rhondda Cynon Taff and Swansea areas. In fact, anywhere within an hour drive of Barry, though I would consider travelling further if required.
This work never ceases to be interesting and rewarding because I have learnt that there are few ordinary people and many extraordinary lives.