Humanist non-religious funerals and memorials – celebrating a life
A funeral or memorial provides that one chance not only to say farewell, but also to celebrate a life. A humanist ceremony is not in any way prescribed in advance, so there is real freedom to create exactly what you want.
I work with families and friends to craft a non-religious ceremony that provides an insight into the life of their loved one. That is a huge privilege and motivates me to put considerable effort and imagination into the preparation.
Of course, you may decide to have a short, intimate funeral, with only close family present, with a memorial celebration on another occasion in a happier environment with no time constraints. Should you do so, the scope is limited only by your imagination. I can make suggestions to help you achieve what you want.
Do give me a call any time, evenings and weekends are fine.
Trevor
07697 000546
The ceremony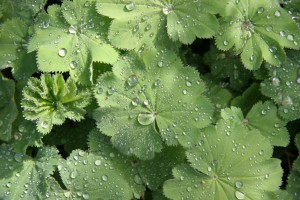 The key part of the preparation for the ceremony is a visit to you, to gain a complete understanding of what you want.  There are no rules.  I will make suggestions that build on what you want and achieve your aims.
The Tribute:  a tribute to the deceased will usually form the centrepiece of the ceremony.  I will help script this, with or without contributions from family or friends.
But in any case I will spend as much time as is needed to make sure I can paint a memorable picture.  Often that involves follow-up calls to people who can't attend the initial visit but can add important background.
I take great care in writing the script, striving for a balance between due solemnity and, where appropriate, dashes of humour.  I prefer not to circulate the script before the ceremony because, on the day, my words are addressed above all to you, the bereaved.  But I will follow up and check for accuracy or tone when needed.
Music:  more often than not, the deceased will have had some favourite music or performers that prompt particular choices.  The music itself is usually pre-recorded, with some crematoria having an internet-based system with a limitless choice.  Live contributions are captivating.  There is always an organist on hand too.
Readings:  many great writers have thought hard about life and death and produced wonderful words on the subject.  A relative or friend might like to read a poem or some selected prose at an appropriate point in the ceremony.  I will be happy to make some suggestions.
Inclusiveness:  even though the ceremony itself is free from religion, it is fitting on such an occasion to acknowledge those present who have religious beliefs.  I would invite them to remember the deceased in their own way, during a period for reflection.
Based on the comments above, a typical ceremony might look like this: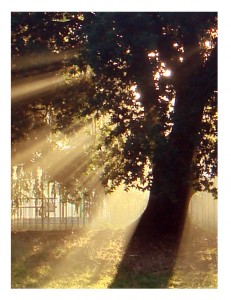 Music to enter
Welcome and words of comfort
A reading
The Tribute
Music for reflection
The Committal and words of farewell
Closing words
Music to exit
After the ceremony I provide a bound presentation copy of the script, including all contributions from others, for you to keep and read in the months and years to follow.
If you'd like me to help you create a fitting farewell or memorial for a loved one, my contact details appear on the right hand side of this page.