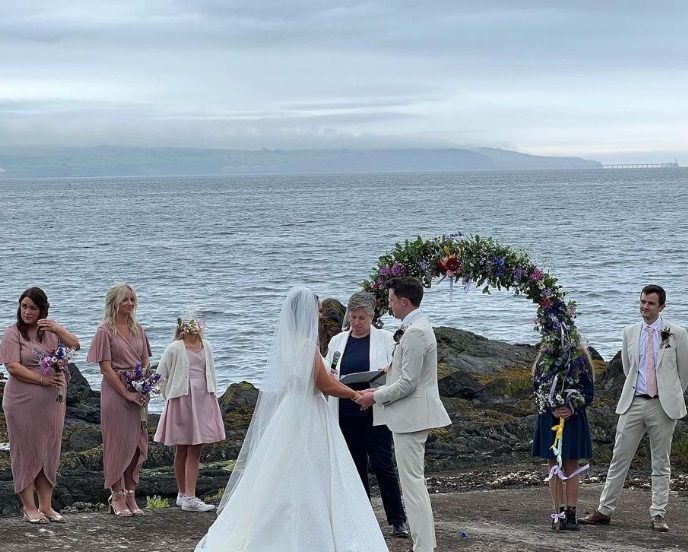 Congratulations on your decision to get married.  Humanist weddings offer legal, non-religious ceremonies without a set script, enabling you to have the ceremony that you want.  This will be an opportunity to make a public commitment to each other with the focus on celebrating the partnership which has you have built together.  Over the past few years I have been officiating at more outdoor locations, such as beaches and woodlands, so please get in touch if you have a special place in mind.
I am an accredited Wedding Celebrant with Humanist UK, based in Northern Ireland and have been officiating legal wedding ceremonies since 2018.  Your wedding ceremony can be in any location which is safe and appropriate to the occasion.  Together, we can create a bespoke ceremony to reflect your relationship and the personalities of the people getting married.  You can have a totally personalised ceremony.  It can be as long or as short as you want it to be, it can involve contributions in many forms from family and friends – music, poems, songs, readings etc.  You can include symbolic gestures or traditional rituals to represent your intentions as a couple. Or you can choose to have none of these things – its your wedding ceremony!  If this sounds like something that you'd like to explore further, get in touch & we can have a chat.
Humanism is a commitment to live a life with consideration and compassion towards other people and the environment around us.  I am part of a network of Humanist Celebrants, who are creative and passionate about what they do.  They'll listen, use their experience to make suggestions, and then they'll step back to let you make the big decisions.  It's your wedding – have it your way.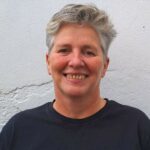 I look forward to hearing from you, EJ
ej.havlin@humanistceremonies.org.uk (or ejhavlin@hotmail.com) / T: 07963095818