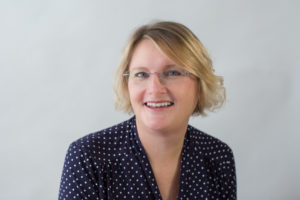 Hello ! Welcome to Humanists UK and my webpage .  I am a Humanist celebrant specialising in weddings in the counties of  Dorset, Devon, Wiltshire, Somerset, Gloucestershire, Hampshire and in London and abroad . I've been an accredited Humanists UK wedding celebrant since 2010.
I'm based in Weymouth, Dorset but am also frequently in London. I come from Gloucester, attended Newcastle Upon Tyne Polytechnic in the early 90s studying modern languages and politics and then had a fourteen year stint of living in London, working firstly in advertising for Saatchi & Saatchi and then as an agent in the music and events industry . I eventually settled in Weymouth after getting married in 2006.
Although a lifelong agnostic, I joined Humanists UK in 2008 after attending the Humanist funeral of my uncle – I was so impressed by the dignity and personal feel the celebrant gave to the whole ceremony that this led me to explore the idea of celebrant training and I've never looked back : I love learning how people have met, helping couples achieve the right wording for their perfect ceremony and creating just the right atmosphere for each couple and their guests on the day. I also now mentor trainee Humanists UK celebrants and observe newly qualified celebrants for their final accreditation.
For weddings, I like to encourage couples to tell me how they met, what happened at the actual proposal (this is often the best and in some cases, most creative bit !),  what qualities they admire in each other and any funny stories we could mention within the service to ensure a really personal ceremony, but don't worry, I wouldn't steal any thunder from the Best Man / Woman's speech ! I have a BA (Hons) degree in French & Spanish so I'm also able to include texts in French, Spanish and German within the ceremony and will have a go at any language, if requested ! So far, I have learnt key phrases in Portuguese, Flemish and Russian .
I have now stopped taking funerals after four very rewarding years in order to concentrate more on mentoring but if you would like more details please take a look at the About Weddings and Funerals pages which will explain more about each ceremony .
How to get in touch ! I'm always very happy to have an informal chat via email or phone or meet over a coffee at a time that suits you best. For those of you who are abroad (or in the UK), we can always Zoom – it's always nice to put a name to the face, for both you and me .