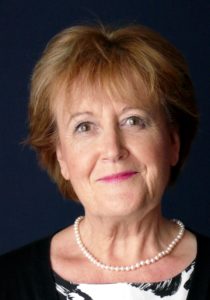 Any funeral should; honour and celebrate the life of the person who has died, be a place for the loss of that person to be publicly acknowledged and a time for others to show their appreciation of that individual to those who grieve. There is only one chance to do this and it must be right.
A Humanist funeral is simply a non-religious ceremony that can be a fitting way to say goodbye to someone who has lived their life without a religion. This ceremony can take place in a crematorium, a burial site or indeed any fitting venue as a memorial service.
My aim is to offer a dignified funeral service that is as individual as the person whose life we are honouring whilst also acknowledging the meaning that life gave to those who are grieving. Each family will be treated with respect and with compassion.
I was for many years a senior Nurse and although now retired, I continue to call upon the lifetime of skills that I developed over these years.
I was bought up within a Christian family and have much respect for those with a faith. I believe that we have one life which we shape and that we should always seek to treat those around us with warmth, understanding and respect. I perceive Humanistic values and beliefs as something positive.
As an accredited celebrant with Humanists UK I have been trained to a high standard and by undertaking continuous professional development I am able to maintain these standards. I have also signed up to abide by the code of professional conduct with the celebrant accord.
Our organisation offers a supportive network of celebrants who provide a reliable and professional service. We ensure that every service has a celebrant to 'cover' should one of us suddenly become ill.
I work collaboratively with Ruth Chase and the other celebrants within the Wessex Network.
I can be contacted directly by email or phone or via your Funeral Director.
Please view the 'Funeral' page for more details.
Spoken by Lyra in The Dark Materials by Philip Pullman
"When you go out of here, all the particles that make you up will loosen and float apart …. If you've seen people dying, you know what that looks like. ….. All the atoms that were them, they've gone into the air and the wind and the trees and the earth and all the living things. They'll never vanish. They're just part of everything."