You want a relaxed, joyful, one-of-a-kind wedding ceremony?
You're in luck.
I create relaxed, joyful, one-of-a-kind wedding ceremonies.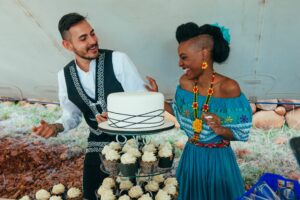 You're unique. Your love story is unique. It follows that your wedding should be unique.
I'm Justine and I'm a humanist wedding celebrant. I craft bespoke, non-religious wedding ceremonies for awesome couples so they can relax and celebrate in their own way.
If you're after a relaxed, super-personal wedding day full of happy tears, belly laughs and joy, you're in the right place.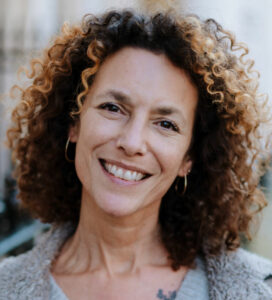 Hey, I'm Justine.
I work with couples to create a ceremony that is the absolute highlight of their wedding day.
I'm a storyteller, rabble-rouser and massive fan of the outdoors. Put those three together and you get a wedding that will be talked about for years to come.
I'm based in Brighton but, being relatively compact and lightweight, am happy to deliver myself wherever you want me.
Your ceremony will be unique, created from scratch for you, by a celebrant who has spent time getting to know you: me! It will be super-personal, deeply meaningful and can include anything you want. Including your dog.
It's all about YOU as a couple. It will reflect everything that is special about you. Your style, your sense of humour, your story, your quirks.
Your love.
I plant a tree for each of my couples with Trees for Life,
a wonderful conservation charity who are rewilding the Scottish Highlands.
I'd love to hear more about you and your ideas for your perfect wedding ceremony, so get in touch for a no-obligation chat and some laughs and let's make your wedding day dreams come true.
justine.chasegrey@humanistceremonies.org.uk
07917 116414