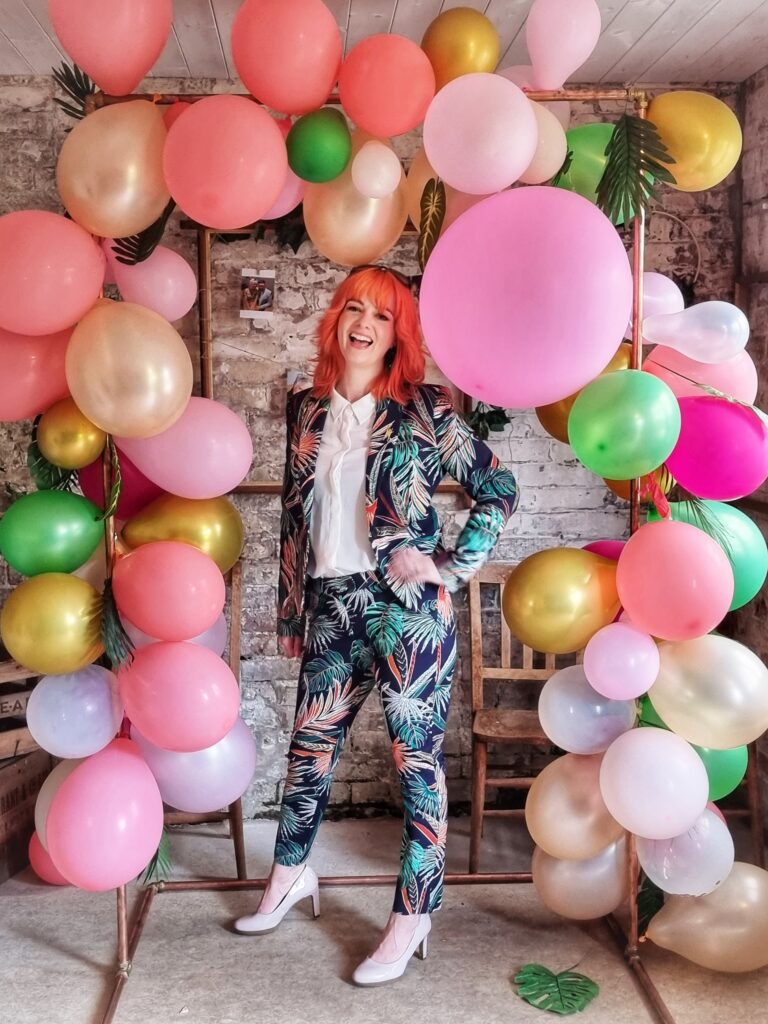 Oh, hi! I'm Louise Gather, and I want to marry you – to your perfect partner, in a beautiful, bespoke, humanist ceremony!
As a Humanist celebrant, it's my job to plan, write and deliver a non-religious wedding ceremony that is as awesome and unique as you are as a couple – no 'insert names here' scripts with me! It's the best job in the world! So whether you already know exactly what you want from your ceremony, or you need someone to help make those decisions with you, I'm your girl. No idea too wild or out-there: want to get married in a hot air balloon? In a cave? Atop a mountain? Let's do it. If that's not your bag and you just want a lowkey affair in your local pub, we can do that too – I'm mega flexible! Your wedding ceremony should be full of love, joy and happiness, and we will make it one that you and your guests will remember forever.
I am based in Derby and cover the East Midlands and beyond.
You can find out more about me at my website kickassgatherings.com
or stalk me on instagram @kickassgatherings