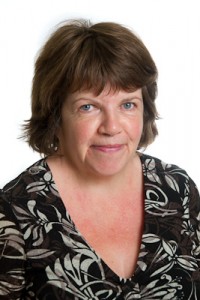 Hello. I am a Norwich-based humanist celebrant conducting non-religious funerals and celebrations of life in Norfolk and north Suffolk.  
I first came across humanist ceremonies when some close friends asked me to write and conduct a wedding ceremony for them. It was a fascinating experience and the wedding ceremony was a great success.
As I found out more about humanism I realised that 'humanist' was a label I was very happy to give myself, as I believe that it is perfectly possible to live a good, positive life based on reason and personal morality rather than any religious belief.
It wasn't too much longer before I decided that I'd like to help other people with no religious belief to celebrate important events in their lives or commemorate people they love when they die. Unbelievably, that first ceremony was 23 years ago! Since then I've conducted many more weddings, as well as partnerships, namings, funerals and memorials, and I still love doing this work.
These days I only lead funerals and memorials, but as ever, every ceremony is unique and it's a privilege to be able to help people to create a farewell ceremony that is all about the person they loved.
Have a look at Humanists UK's video about humanist ceremonies, narrated by Stephen Fry, to find out more.
And if you think you might be interested in having a humanist ceremony I'd be happy to talk to you, with no obligation. Do get in touch!
Data Protection and Privacy Policy
As a Humanists UK celebrant, I get personal information such as names, phone numbers and email addresses from you in order to prepare a personalised ceremony for you. I store all this information securely and only use it to produce your ceremony. It will never be passed on or sold to any third parties. After a ceremony I shred my notes and hard copies of scripts. For continuity I keep your contact details and a single copy of the script on computer: the files and the computer are password protected. If you would prefer me to delete your personal information after a ceremony, or at any time in the future, please get in touch.