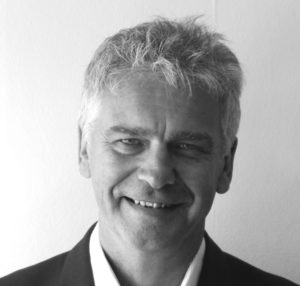 I am a Humanist Celebrant, trained and accredited by Humanists UK, specialising in non-religious funeral ceremonies.
I work closely with you, the family and friends of the deceased, to create a unique, respectful and personal ceremony. I use face to face, on-line or telephone interviews to build up an accurate life story and write a bespoke script, complete with appropriate music, tributes and readings so that together we can commemorate a life.
I work with your ideas, follow the wishes of the deceased and use my experience to help and advise you. If you have family or friends who want to contribute to the ceremony, this would be most welcome and I will be there to offer support.
I am experienced at delivering Humanist Ceremonies in local crematoria, cemeteries and even woodland burials.
The ceremonies I conduct are secular, but they are always inclusive events. Everyone who attends will be welcome. For those who hold religious beliefs, I always include a short section for private reflection or for prayer.
The single most important thing is together we create a dignified and respectful ceremony, filled with tributes, music and readings all appropriate to the person who had died.
I welcome informal enquiries, so please get in touch.
07880 808 453
About me.
I live in Croxley Green, between Rickmansworth and Watford. I am married and have one boy at university and another at a local school. I am a published author and have enjoyed a successful international career as a Learning and Development Consultant. I play badminton every week, have a huge collection of old, vinyl records and support Watford Football Club. (Supporters of other clubs are also very welcome!)
I became a Humanist directly after my father's religious funeral in 1989. I decided to look for a better way to honour and respect the deceased with a fuller, more appropriate celebration of a life. I graduated as a celebrant in 2018 and have conducted over 200 ceremonies. 
Feedback:
"(My husband's) service was beautifully tailored, exactly to our requirements. Mike brought just the right amount of gravity and humor to an extremely emotional service. He hit the mark exactly and I have received so many wonderful messages from friends and family who were impressed with how he ran things."
"Mike was so easy to work with, kind, thoughtful and engaging. His communication in setting up the initial meeting and continued support during the organisation process was impeccable and extremely welcome. It is rare these days to work with someone who truly does what they say they're going to do. Mike did this and so much more".
"I would like to say a huge thank you for leading our mother's ceremony yesterday. We all thought everything was perfect and it was a celebration of mum's interesting life with a deeply personal feel. Thank you for your kind words, help, advice, support and infinite patience. You helped us to get through a most stressful and emotional time. "
"Thanks so much for making the service yesterday go so smoothly, and reading so well.  It really helped us all focus on our mother, and we will remember the day positively."
"Thank you again for all your guidance, sensitivity and just the way you handled all of us who were going/floundering through a very emotional and tricky time. You made a massive difference and pulled together an important moment for so many people in that room. You made an awful experience so much easier to get through."
"Above all expectations, beyond all expectations. Mike was amazing. He did a fabulous job. He was sincere and well spoken. Many people commented on what an excellent job he did."
"Mike was excellent. I cannot speak highly enough of him. He listened and appeared as part of the family who knew uncle "H". He nailed him and made it easy for us to say goodbye with good memories."
"Mike was excellent from the first time I spoke with him and really bought into my father and his life."
"Mike was an excellent celebrant. He kept us informed every step of the way. He made a stressful time more bearable. Many thanks"
"Mike ensured that the whole process was smooth. He took time to take into account our feedback on the funeral script. His delivery on the day was excellent as we had a lot of positive feedback from guests."
"Mike struck the right note throughout. It was very good service for me father."
"Can you please thank Mike Phipps on our behalf who conducted the Humanist Celebration.
His attention to detail coupled with his kindness & patience was also greatly appreciated at this sad time. He summed up "G's" life perfectly !!"
"Hi Mike. I would like to say thank you so much from all the family for the lovely service you gave at "K's" funeral yesterday. It was very sensitive & caring and everyone thought it was the best and most relaxed service they had attended."
"I want to say a huge thank you for what you did for us today. Hearing the words gave them so much more meaning, and the music was just right. I found it very emotional, as did "R" and the others. It was the perfect farewell to "A".