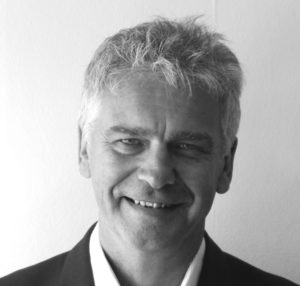 I am a Humanist funeral celebrant specialising in all types of non-religious ceremonies providing support to families across the Beds, Herts and Bucks area as well as North London.
I am professionally qualified, registered and insured through Humanists UK and have completed over 200 ceremonies.
Every family wants something different and special so I work with you to ensure that we find the right words, music, readings, poems and shape these into the perfect ceremony. I always start with your ideas and incorporate other people who want to take an active part.
Together we create the perfect ceremony by meeting, either face to face or virtually, to start the process. I take all the notes and ideas away and then supply a first draft ceremony. You then edit and fine tune it. You always remain in editorial control.
I always ensure that, by the time of the ceremony, you will know every word I am going to say and what will be happening at each stage. There will be no surprises so you can spend the ceremony simply being in the moment.
I welcome informal enquiries. I am well connected across the local funeral business and can, and will, recommend someone else if they fit your needs better.
Feel free to chat with me on 07880 808 453.
What's involved?
We hold an initial family meeting – face to face or virtually.
You tell me any initial ideas you have and we build from there.
I ask lots of tactful questions and take lots of notes.
We discuss music, visual tributes, on-line broadcasting and other elements you might want.
This first family visit is just the start. We don't need to get everything right first time. Just be as relaxed as you can and tell me what you can. We make decisions later.
I take all the ideas and notes away from our meeting.
I create a first draft of the ceremony.
I send the first draft back to you in the file format you want (Microsoft Word, Apple Pages, PDF, etc).
You review and edit that first draft and send it back to me.
I make the final edits for your approval.
I order the music, visual tributes and other elements through Wesley Media, Obitus or other media platforms.
I liaise with your funeral arranger, funeral director and the crematorium or cemetery to ensure everything is in place.
I help organise any order of service booklets you may require.
I support you on the day by leading the ceremony that we have designed together.
I offer a presentation copy of the ceremony which can become an important family legacy document that captures an important life in the family history.
If you wish, I can organise for this legacy document to be uploaded to the Humanist UK archive where it can remain as a permanent reference for generations to come.
About me.
I have lived in Croxley Green for most of my life. My wife and I have two boys, young men, one of whom is in the 6th form at Rickmansworth School and the other is currently working in France, teaching English, as part of his third year in a four year degree course.
I support Watford Football Club but have been known to wear all manner of club ties and shirts at the request of families who support other teams. I love music and am old enough to have a rather large collection of old vinyl records.
I play badminton every week with a team of gentlemen of a certain age. I am mostly vegetarian and do almost all of the cooking in our household (while listening to those records that my young men call "dad music").
I am also a published author with Capstone in the UK and J.Wiley in New York.
I have previously worked as an international Learning and Development Consultant and I qualified through Humanists UK as a celebrant in 2018. As of August 2021 I had completed over 200 funerals.
My friends say of my work that I "meet wonderful people at, what for them, is the worst possible time" and they are right. But I am there to make the whole process as easy as it can be.
Contact:
07880 808 453
What families say about my work:
"(My husband's) service was beautifully tailored, exactly to our requirements. Mike brought just the right amount of gravity and humour to an extremely emotional service. He hit the mark exactly and I have received so many wonderful messages from friends and family who were impressed with how he ran things."
"Mike was so easy to work with, kind, thoughtful and engaging. His communication in setting up the initial meeting and continued support during the organisation process was impeccable and extremely welcome. It is rare these days to work with someone who truly does what they say they're going to do. Mike did this and so much more".
"I would like to say a huge thank you for leading our mother's ceremony yesterday. We all thought everything was perfect and it was a celebration of mum's interesting life with a deeply personal feel. Thank you for your kind words, help, advice, support and infinite patience. You helped us to get through a most stressful and emotional time."
"Thanks so much for making the service yesterday go so smoothly, and reading so well.  It really helped us all focus on our mother, and we will remember the day positively."
"Thank you again for all your guidance, sensitivity and just the way you handled all of us who were going/floundering through a very emotional and tricky time. You made a massive difference and pulled together an important moment for so many people in that room. You made an awful experience so much easier to get through."
"Above all expectations, beyond all expectations. Mike was amazing. He did a fabulous job. He was sincere and well spoken. Many people commented on what an excellent job he did."
"Mike was excellent. I cannot speak highly enough of him. He listened and appeared as part of the family who knew uncle "H". He nailed him and made it easy for us to say goodbye with good memories."
"Mike was excellent from the first time I spoke with him and really bought into my father and his life."
"Mike was an excellent celebrant. He kept us informed every step of the way. He made a stressful time more bearable. Many thanks."
"Mike ensured that the whole process was smooth. He took time to take into account our feedback on the funeral script. His delivery on the day was excellent as we had a lot of positive feedback from guests."
"Mike struck the right note throughout. It was very good service for my father."
"Can you please thank Mike Phipps on our behalf who conducted the Humanist Celebration. His attention to detail coupled with his kindness & patience was also greatly appreciated at this sad time. He summed up "G's" life perfectly!!"
"Hi Mike. I would like to say thank you so much from all the family for the lovely service you gave at "K's" funeral yesterday. It was very sensitive & caring and everyone thought it was the best and most relaxed service they had attended."
"I want to say a huge thank you for what you did for us today. Hearing the words gave them so much more meaning, and the music was just right. I found it very emotional, as did "R" and the others. It was the perfect farewell to "A".
"I want to thank you for being an excellent officiant, pulling things together so well, promptly, and delivering well to boot. A lot of people commented on how well it went , and what a good job you had done, with which we all concur. In conclusion, thank you Mike, so glad you have taken up this aspect of your vocational work."