Hello, I'm Rebecca (aka Beki)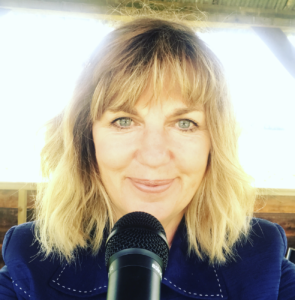 I have spent 30 years plus running large corporate events all over the world; from launching the O2 in London to a ribbon cutting extravaganza on a vast industrial plant in Texas. I love it, but realised I would much rather be launching couples into their lives together!
The skills I use in my professional life are very similar to those required by a successful celebrant; writing scripts, presenting, organising, staying calm when all about me are somewhat 'stressed'… and I have always loved a wedding, so it seemed to make sense to combine the two.
I realise that you are investing considerable faith in me to conduct your ideal wedding and I take this responsibility seriously.  As I'm 'in events' I also help to co-ordinate the ceremony team from venue staff, photographers and musicians through to Great Uncle Dougal and his Highland dancing solo –  to ensure the ceremony runs smoothly and is completely hassle free.
I write relaxed, intimate ceremonies with plenty of laughter and touches of meaningful sentiment and I relish the challenge of creating an environment that suits you and could only exist at your wedding.
I live in Bedfordshire with my husband, kids, horses, dachshunds, cats, ducks and hens. I am very happy to travel to Hertfordshire, Northamptonshire, Buckinghamshire, Leicestershire, London and further afield by request – especially if you are planning your nuptials in the Maldives…
I love ceremonies involving your animals, especially horses and I seem to have become a bit of a specialist in ceremonies held on farms.
So that's me. I am very happy to preside over your first ceremony… your fifth ceremony or your vow renewal (and anything in-between).
Don't hesitate to get in touch, a chat costs nothing and I would love to hear your story.
Telephone: 07889 152989.        rebecca.turner@humanistceremonies.org.uk
http://www.instagram.com/rebeccacelebrant/?hl=en
"Thank you so much for being our celebrant. You are incredibly talented. Everyone LOVED the ceremony" 
Rachel
"T

he day could not have been what it was without your beautiful words and storytelling. We have lost count of the number of people who have commented on how much they loved the ceremony" 

Charlie
"Thank you so much for all your hard work. The ceremony was amazing and suited us perfectly. Everyone was very complimentary of you and your delivery of the ceremony".  Jo
"Just wanted to thank you again for making yesterday such a beautiful day. The service was perfect and exactly what we all wanted". 

Sue
Photograph by Cat Lane Weddings