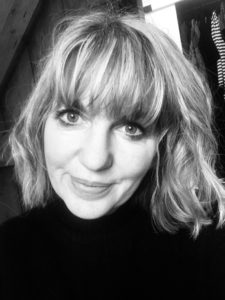 Hello and congratulations!
I have spent 30 years plus running large corporate events; launching new pharmaceutical drugs or the latest must-have car. I love it, no two events are ever the same but I realised I would much rather be launching couples into their lives together!
The skills I use in my professional life are very similar to those required by a successful celebrant; writing scripts, presenting, organising and managing a schedule and I have always loved a wedding so it seemed to make sense to combine the two.
I realise that you are investing considerable faith in me to conduct your ideal wedding and I take this responsibility seriously.  As a professional event organiser I also work hard co-ordinating and facilitating the ceremony team from venue staff, photographers and musicians through to Great Uncle Dougal and his Highland dancing solo –  to ensure the ceremony runs smoothly and is completely hassle free.
I enjoy creating relaxed, intimate ceremonies with plenty of laughter and touches of meaningful sentiment and I relish the challenge of creating an environment that suits you and could only exist at your wedding.
I live in Bedfordshire with my husband, teenagers, horses, dachshunds, cats, rats, ducks and hens. I am very happy to travel to Hertfordshire, Northamptonshire, Buckinghamshire, Leicestershire, London and further afield by request – especially if you are planning your nuptials in the Caribbean…
I particularly enjoy ceremonies involving horses and ponies (nice but not essential, by-the-way)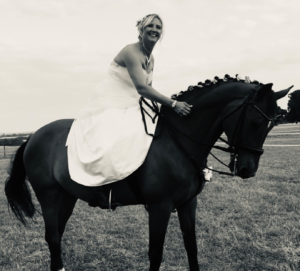 I have a beautiful retired Clydesdale cob cross who scrubs up well and enjoys a day out and access to horses and ponies of all shapes and sizes, so if you would like an equine presence at your wedding I can help.
So that's me. I am very happy to preside over your first ceremony… your fifth ceremony or your vow renewal (and anything in-between).
Don't hesitate to get in touch, a chat costs nothing.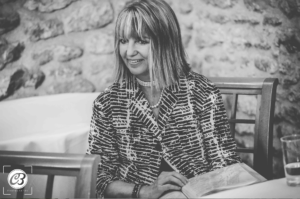 Image – Chris Brudenell Photography
Telephone: 07889 152989
rebecca.turner@humanistceremonies.org.uk
http://www.instagram.com/rebeccacelebrant/?hl=en
"Thank you so much for all your hard work. The ceremony was amazing and suited us perfectly. Everyone was very complimentary of you and your delivery of the ceremony"
Jo – November 2019
"Just wanted to thank you again for making yesterday such a beautiful day. The service was perfect and exactly what we all wanted"

Sue – June 2021