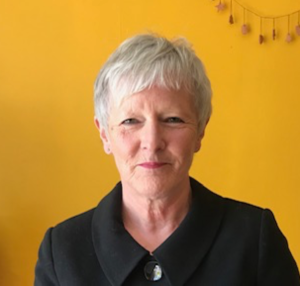 My name is Brigid Haines and I offer non-religious naming ceremonies, funerals and memorial ceremonies in Swansea and across South and Mid-Wales, and online. I particularly like to do outdoor ceremonies.
Naming ceremonies are a way to celebrate the arrival of new family members and welcome them to the world. Funerals and memorials bring family and friends together in order to reflect on and mourn their loss, but also, and just as importantly, to celebrate the unique life of the person who has died.
My ceremonies
Are warm, flexible and unique – written with and for the family and friends
Are inclusive, dignified and honest
May include music, ritual and readings as appropriate
Can be held wherever you wish
Include a Presentation Copy and PDF given afterwards as a lasting reminder
For more details, click one of the tabs above or feel free to contact me for a chat.
About me
I used to teach at Swansea University. This background in higher education means I have a wealth of experience in organising events, public speaking, and communicating empathetically with people of all ages. I love to help people mark key points in their lives, whether it be the birth of a new baby or the loss of a loved one.
Living as I do near the Gower Peninsula with its stunning coastline, I make the most of the great outdoors. I lead urban and coastal walks; see www.letswalk.live.  I am a keen gardener and regularly volunteer at the Swansea Botanical Gardens. I love to read, cook, and sing in my community choir, when I'm not lazing in front of Netflix with my adult children.
Some recent feedback
'This is to thank you very much for leading the service for A last Friday. You did a great job for us, both in preparation and on the day. You received many compliments from the attendees!'
'Thanks so much, Brigid. It was a wonderfully moving yet organised ceremony. Thank you so much for holding the space for us all. The Zoom attendees say it was wonderful for them too. You were so easy and professional to deal with; I felt very supported, thank you.'
'Just wanted to send a big thank you to you for yesterday. Dad would have loved it; the ceremony was perfect. It was a wonderful celebration of Dad's life. Once again many thanks.'
And just in case you are wondering
If you are curious about humanism, here's where you can find out more: https://humanism.org.uk/.
But humanist ceremonies are for everyone, not just for humanists.
If you think I might be the right person to lead a ceremony for you, get in touch.