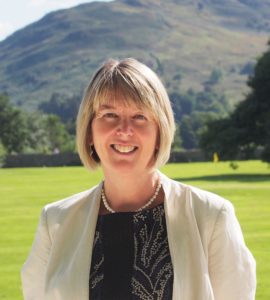 My name is Debra Jessett and I became a humanist celebrant 11 years ago.  I create personal non-religious ceremonies to recognise and celebrate the key milestones in people's lives and provide Humanist Naming, Wedding, Vow Renewal and Funeral Ceremonies.
Since starting, I have conducted ceremonies in many different settings.  What I enjoy most about what I do is meeting people and finding out what is important to them in their lives.  I have discovered a love of writing and telling people's stories, whether talking about how a couple first met, what a baby has brought into a family's life or remembering happy times spent with a loved one.
From the feedback I have received, this is what people have found meaningful and has made their ceremony so special.
Each ceremony that I write is unique and is created around the people involved.  My main priority is to get to know you so that I can help you design a ceremony that celebrates your occasion in the way that you wish.
As well as being a trained and accredited celebrant with the Humanists UK, I hold a Summer Mountain Leadership Award and have experience of working in the outdoors. I have conducted ceremonies in a wide variety of indoor and outdoor settings which have included many local hotels as well as family homes and gardens.  More unusual settings include a jetty on Coniston Water, the shores of Ullswater and the top of Silver Howe and Latrigg!
The main service that I provide includes an initial meeting, writing and designing the ceremony and then finally delivering the ceremony on the day.  A rehearsal is included for Wedding Ceremonies.  I also offer a script-only service if people would prefer a family member or friend to deliver their ceremony but would like help with the content.
For further information on all the ceremonies I conduct, including testimonials and readings, please look at my personal website at Inspirational Ceremonies
If you feel my services are of interest to you or your family or friends then please get in touch.  I am happy to talk through ideas and answer any queries you have.  Please email me at debra.jessett@btinternet.com or phone me on 07879050778 or 01539 740365
I look forward to hearing from you!