Weddings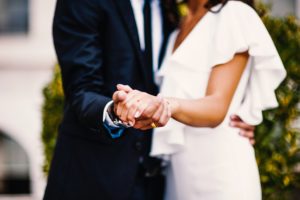 Your wedding day is supposed to be magical. My aim is to help people in love make their special day as personal, as fun and as beautiful as it can be. I will work closely with you to create your ideal ceremony, encouraging and assisting you with writing your own vows to make your day as memorable and as a personal as it should be. The ceremony is yours to make. It can last as long as you like, usually between 30-50 minutes but totally up to you! We can involve any family or friends of your choosing, or include symbolic rituals in the ceremony to help to you tie the knot.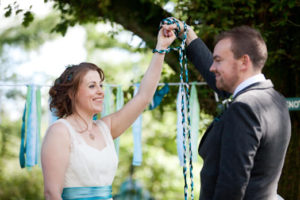 Some rituals you may wish to include: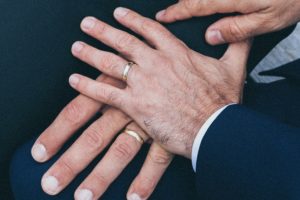 exchange of rings
sand blending
hand fasting
lighting candles
tree planting
I am environment orientated and aim to live my life in a way that doesn't harm the world around us – we only have one earth! Environmentalism has always been one of my key values, I even taught it at university level. Therefore my aim is to keep the planet in mind when helping you create your special day; I wholeheartedly believe that a beautiful wedding can be created without harming the environment and without having to cost a fortune! Weddings shouldn't have to cost the earth!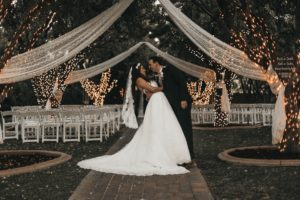 Having said that, your ceremony is yours and only yours and I will be willing to work with you on any of your ideas – your day can be as traditional or as wacky as you like! The great part of a humanist wedding is that you can be married anywhere – provided you have the owners permission you can hold your celebration wherever you wish. Anything goes and I will be willing to work with you and your ideas to help create your dream day.
Due to the Covid-19 pandemic there has been an added focus on smaller, safer ceremonies. During the last two years I have been promoting intimate weddings with a few carefully selected guests but bigger weddings are now on the increase again, as things begin to open up. Outside weddings are still proving popular for 2022 / 2023, but remember, a sustainable or outdoor wedding doesn't have to be rustic – it can still be stylish. So, if you have any questions please contact me for a chat, or check out my website https://www.sustainablyeverafter.co.uk