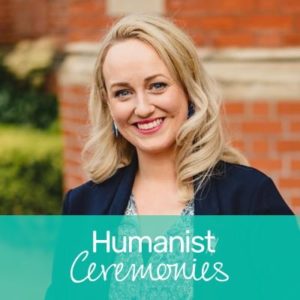 Congratulations on your upcoming wedding – exciting times ahead!
Everyone deserves to have the happiest and most special wedding day, and it would be my pleasure and privilege to help make this magic happen for you. As your wedding celebrant, I won't quite be your oldest pal, but no one will ever know!  We will work closely together to create a bespoke, personalised wedding ceremony which tells your story, reflects your values, and ensures that your guests depart your wedding feeling like they know you even better now than they did before.
The opportunities to design a creative, meaningful and utterly unique ceremony are limitless – your wedding, your way!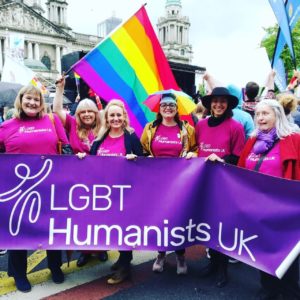 Thanks to the hard work of Humanists UK, Humanist weddings are now fully recognised in law here in Northern Ireland.  We continue to campaign for marriage equality and hope it won't be too much longer before marriage rights are inclusive of all human beings.  Love is love!
In the meantime, I would be delighted to create with you a beautiful and bespoke (although unfortunately at this stage, non-legal) wedding or commitment ceremony to enable you to declare your love for each other in front of all those you hold dear.  Love is a many splendored thing, and deserves to be shouted from the rooftops when we find it in this one life we are lucky to have.
I would love to hear from you and help you plan what will be a magical milestone moment in your lives.  Please feel free to get in touch for a no-obligation chat – looking forward to hearing from you!
Love, Laura
07540 955 891
laura.fitzsimons@humanistceremonies.org.uk