Why have a naming ceremony?
You made a whole entire human! It's a pretty big deal! So it's not surprising that more and more non-religious families are looking for ways to mark and celebrate their new arrivals.
Or maybe you've recently adopted a child or become a blended family with a new partner and your respective children? Whatever your circumstances, a naming ceremony is a lovely excuse to gather together your favourite folk and to officially welcome your baby or small person into the world! It's an opportunity to thank the people who help to support you and to celebrate the family you've become. It's also the perfect chance to acknowledge that parenthood can be bonkers and to laugh at the regular absurdity of day to day life with a little one!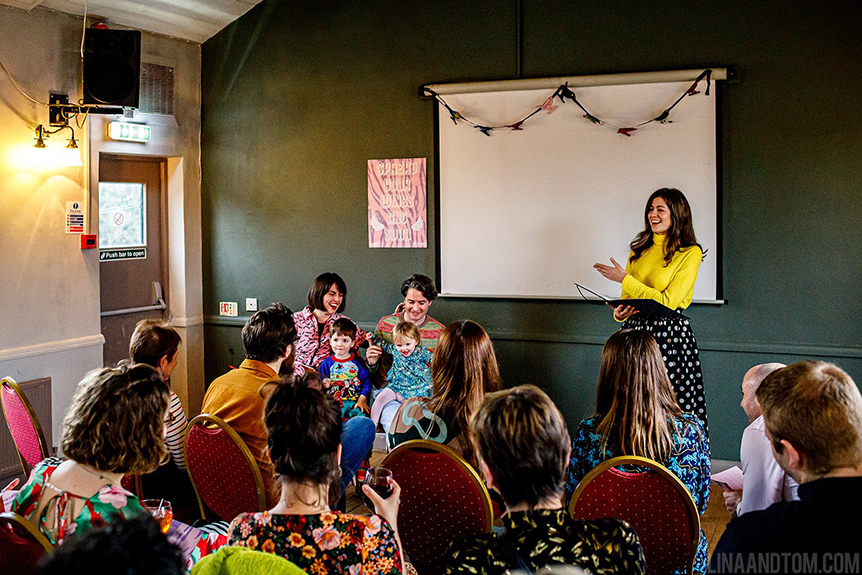 Three facts about my naming ceremonies…
I aim to keep them simple – because little ones tend to be wriggly!
I love them to be jam packed with personal touches!
I only do the unstuffy, relaxed variety – happy and heartfelt!
What to include?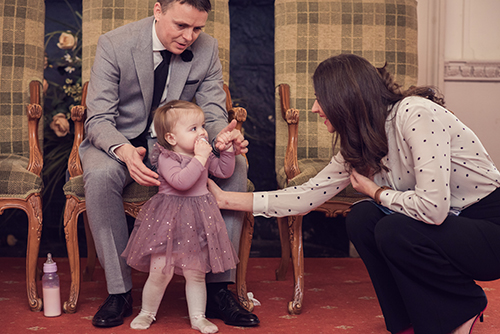 You may want to include readings or music – perhaps there's a book that your son or daughter already seems to love, or a poem which suddenly seems to resonate more now you're a parent. Maybe there's a song which you have to hum on every car journey to stop your little one crying (for the record – I must have sung The Lion King a thousand times to my son in his first year. "A-wimba-wuh, a-wimba-wuh" was the ONLY thing that would keep him happy!). But those kind of personal, meaningful choices are always such lovely additions to a ceremony.
Would you like to have a moment where you make promises to your child or share hopes for their future? Maybe you want to ask a few special people to act as Guardians or Guide Parents? You could even invite guests to help make something that will become a keepsake of the day… My job is to help you work out how you'd like to celebrate and to guide you through the whole process so you can just sit back and relax (or catch up on the washing/tidy the toys/shave your legs!?)!