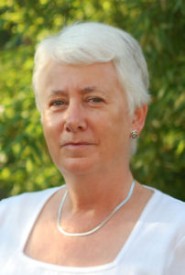 After many years supporting and advising people who face major changes in their lives I have moved into using this experience to support and advise people dealing with the death of someone close to them. Planning the ceremony for a funeral is not something we tend to do often, or with plenty of time to research and clarify ideas about what we would like. I can help you to focus on what will be right for your ceremony and by finding out about the person who has died, create a personal goodbye.
When someone has not lived with religion as part of their life, then the choice of  a non- religious ceremony for their funeral is entirely appropriate.
A Humanist ceremony is unique to the person it is for. I meet the family and anyone else closely involved and help you to plan a ceremony that suits you all. I will find out from you about the person: what mattered to them, the story of their life and how they lived it. We would discuss suitable music and poetry or prose to include in the ceremony.
Using this information I would then write a ceremony and deliver it at the funeral. It can include contributions from family or friends which they can say or I can do it for them should they prefer not to speak. You would have a copy as a reminder of that special day. It will acknowledge the sadness of loss, but celebrate the joy of having lived.