My name is Louise Williams and I am a Humanist Celebrant, professionally trained in Funerals, Pre-planned Funerals, Namings and Weddings by Humanists UK celebrant.   I am also a trained Pastoral Support Care Worker.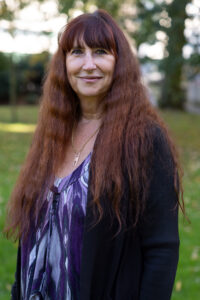 How I will assist you
We all have a story to tell and I will work with you to learn yours or your loved one's story, at a time that is convenient to you.  Whether you (more or less) know what you want, or would prefer a little more guidance, we can work together to design a ceremony that truly expresses your intention for the occasion.
I will then craft a ceremony which brings together the moments, memories, music and other elements that truly capture the story and personalities of the people involved in a beautiful, totally original and personal way.  You will, of course, have the opportunity to review and amend the ceremony so that you are entirely comfortable with the content.
My role – and my passion – is to give you the freedom to come together to mark a life event in a way that is beautiful, unique and memorable.
Why me?
I believe that life's celebrations are vitally important to us, that they can be serious without excess solemnity, and that we can find ritual and authenticity for them without becoming excessively new age or alternative.
I have a background in Human Resources and in the performing arts.  I am a calm, emotionally articulate and confident communicator and an excellent public speaker with a broad background of shaping experiences for people in all sorts of contexts.
I have skills in drawing out stories from people and then tailoring your ceremony around your uniqueness.
I'm passionate about my work and about creating the perfect ceremony. I'm hardworking, I care, and I love to tell stories.  I can be creative, inspiring, fun where appropriate and flexible.
Why a Humanists UK celebrant?
Feedback on ceremonies conducted by Humanist UK trained celebrants has shown an extremely high satisfaction rating and the training given to celebrants is second to none. Humanists UK campaign to have the humanist voice heard in society.
Areas covered
West Yorkshire, South Yorkshire, North Yorkshire, East Riding of Yorkshire, North-East and Greater Manchester.  I am also able to conduct ceremonies further afield.
If you would like to know more, please do read the relevant page above, visit my Louise Williams Celebrant website and/or contact me on 07736 679415 or email: louise.williams@humanistceremonies.org.uk
#louisewilliams #yorkshirefunerals #leedsfunerals #nonreligiousfunerals #nonreligiousnamings #yourshirenamings #leedsnamings