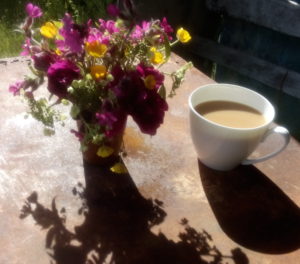 Pre-planning your Funeral Ceremony
It may be that you are approaching the end of your life, and would welcome the opportunity to plan your funeral so that you can make your goodbyes as meaningful as possible. Or you could simply be wanting to make arrangements, as part of an Advance Decision so that your family know what to do in the event of your death.
I can draft your ceremony, make sure that what you want to be included is remembered, help you choose poems, music, and draft your life story so that it can be remembered through your own recollections.
If you know that the end is near, and you would like me to conduct the ceremony when the time comes, then my fee for pre-preparation would be paid for as part of my usual fee at the time of the funeral.
If you are planning a funeral ceremony as part of an Advance Decision:
Initial half-hour consultation: Free.
Visit to your home, offering advice + drafting the order of ceremony: £70
Visit to your home, offering advice + drafting the whole ceremony: £130