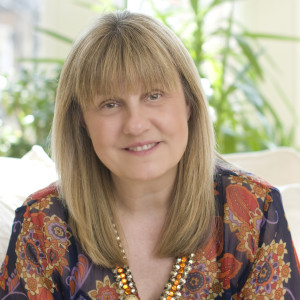 Why Choose a Humanist Funeral?
The death of someone we have known and loved is no less sad, shocking or painful for those of us who are not religious. Most of us without any particular religious belief also feel that a funeral is an important rite of passage in human life and experience and should be marked and shared in some significant way. A Humanist funeral ceremony positively commemorates an individual's life, allowing family and friends to pay proper and respectful tribute and offering them the opportunity to share their grief and acknowledge the loss of someone they loved.
A Humanist funeral places the personal tribute at the centre of the funeral ceremony. It's an opportunity to remember someone with affection, sincerity and respect, capturing their life and personality in a way that is unique and appropriate. You don't have to be a Humanist to have a Humanist funeral. A Humanist funeral is appropriate when the person who has died had no particular religious belief, even though he or she might not necessarily have called themselves a Humanist.
What Happens Next?
As a celebrant I'll work closely with you to create the ceremony you want. I'll come to meet with you and any other family members and friends you wish to include in the conversation. My role is to listen to your wishes, to talk about the kind of ceremony you would like and who might take part, and to discuss the music and poetry you may want to include. I'll endeavour to learn as much as I can about the person who has died so that the funeral tribute I write justly captures their life and personality.  I often include personal tributes written by family and friends and encourage those who feel able to speak to do so. But, if on the day, the prospect just seems too distressing or daunting, I'll be there to read on their behalf.
In the days leading up to the funeral I'm there to offer support and guidance and on the day I'll lead the funeral for you. After the funeral I'll send you a presentation copy of the ceremony to keep.
"It was such a relief to have you "take the strain " at a time when we were unable to fully comprehend the enormity of what had taken place. Your leading of the ceremony was so dignified and calming that we were able to celebrate B's passing in a reflective and celebratory manner while still grieving for the husband and father we had known."

What If Some of the People Attending the Ceremony are Religious?
Humanist funerals and memorials are inclusive and a ceremony will usually include a short period of reflection, offering those who are religious the opportunity to pray if they wish. In my personal experience people with a religious belief can still find comfort and meaning in a Humanist ceremony.
"I cannot begin to express my gratitude for the lovely service that you helped us to create this afternoon. Although you never met him everyone said just how much the essence of J had been captured throughout. It is not only in what you said but that your approach gave us the confidence to express our thoughts about J. It is an immense source of comfort that we were able to create something that truly celebrated the man he was."
What Training Do I Have?
I have been trained and accredited by the British Humanist Association to conduct funeral and memorial ceremonies. I am covered by their Commitment to Quality and Code of Conduct. I am fully covered by the BHA for public liability and professional indemnity insurance
Most funeral ceremonies now take place in crematoria and I regularly lead funeral ceremonies at Canford, South Bristol, Westerleigh, Haycombe, Mendip, Weston-super-Mare and West Wiltshire crematoria. I also lead burial ceremonies at local cemeteries and natural burial sites around Bristol, Bath and North Somerset, including Memorial Woodlands.
Fees
I'm paid a fee that is in line with national guidelines. In the case of funerals, your funeral director will handle the payment and you don't have to worry about it.
Contacting Me…
If you would like any information or would simply like to chat please contact me by phone or e-mail.
Watch our video if you would like to find out more…