I hope these comments from couples speak for themselves: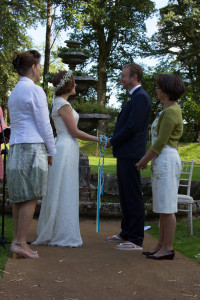 I can't thank you enough for conducting our ceremony, it was so incredibly personal and intimate and just the perfect way for us to make our vows. We had so many compliments. It was fun and friendly but also the words were so meaningful and represented us beautifully… thank you!
Thank you so much for leading our wedding ceremony.  It was perfect… the natural setting, the informality, the laughter and the more serious contemplation of the meaning of our commitment. It all came together so wonderfully. Lots of people said to us how much they enjoyed the ceremony and how personal it was. It was a really fun process developing it with you as well – we really enjoyed our meetings and discussions. Thank you! 
Thank you so much for being our celebrant and for helping make our wedding so special and meaningful. We loved the whole process of putting the ceremony together with you and you were completely right… saying such loving, positive words to each other in front of our dearest friends and family had a power that was unexpectedly moving, even though we say "I love you" all the time to each other.  
Thank you so much for the amazing job you did in helping us to make our wedding such an unforgettable day. We have had so many comments from our friends and family about how much they enjoyed it and how moving the ceremony was. We were so impressed by your calm, unruffled bearing in the face of all the chaos.
Thank you for all your hard work and for putting together a wonderful service. Everyone mentioned how lovely it was and that they found out something new about us, which was a great bonus. We had an absolutely perfect day. 
We had the most idyllic wedding and honeymoon. We both want to say a big thank you to you for helping us to have the ceremony we dreamed of. It was amazing and we are still living high on the happiness of the ceremony and day. It was perfect in every way.
We can't thank you enough for helping us to achieve our dream ceremony. We feel it really was perfect! Our guests had nothing but wonderful things to say about it. We had an absolutely magical day and the ceremony was our favourite part. Thank you, thank you!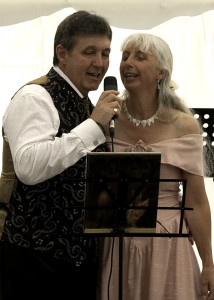 Our ceremony received rave reviews, and we're incredibly grateful for your (positively superhuman) patience and kindness, as we staggered rather chaotically towards our ceremony date! I think you really showed people the power and personality that a Humanist ceremony can bring to a wedding.
It was a day we'll never forget, your ceremony was beautiful.
Thank you so much for such a beautiful ceremony.  So many people came up to tell us that it the best wedding ceremony they had ever been to!  Of course, we agree though we are slightly biased. Even the videographer cried at parts!  My friend who has sworn never to get married, loved every second. She said that she didn't realise that this was what a wedding ceremony could be like and both she and her partner are very interested in learning more!