Celebrations of Life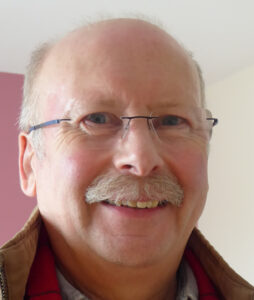 A funeral can be a sad and emotional event but it is a celebration of someone's life and of the joy and happiness that they brought to those who knew them – someone who was special to those around them. Such a celebration should acknowledge the emotional side of the funeral whilst remaining focused on the person who lived – who they were and what they meant to the people who knew them.
Everyone deserves a good funeral…
Everyone's life is special and interesting; no matter who they are or what they do. Everyone has a story to be told and I would like to be the person who, with your help, writes that story and tells it and, at the same time, presents the rest of the ceremony in the way that you want. It may include music, pictures, readings and poetry, others people speaking, singing, dancing or playing music – whatever you would like in the ceremony to give someone special a good send-off.
I will work with you to create and deliver a meaningful and worthwhile, non-religious, funeral ceremony that celebrates and remembers the person's life; the life they lived, the things they did and the people who loved them.
Working with you and listening to you, I find out about the way you would like the funeral of your loved one to be and the way that you would like to remember them.
I will talk to you about how you will be arranging the funeral, finding out about the deceased person and your wishes for the funeral. I write the ceremony, liaise with the funeral director and keep you informed, then on the day, I take the funeral at the crematorium, burial place, or whatever has been arranged.
 *    *    *
The ceremony is centred round the Tribute – the story of the deceased person and their life. It forms the core of the funeral ceremony. This is the part that I write first, from all that you tell me. The other parts of the ceremony are written around this. The ceremony can include music that you choose and may also have poems or readings.  Often, other people may want to speak, sing or play music, or anything else and that can all be included in the final script. Many crematoria have the facility to show photographs or even short videos – talk to me and see what can be done.
In order to ensure that the ceremony is exactly what you want, I share the significant parts, especially the Tribute, with you to enable your comments and amendments before the ceremony.
At the same time, I liaise with the funeral director to ensure that everything is ready and prepared as you wish. On the day, I deliver the funeral at the crematorium, burial ground, or wherever it is arranged.
Further details of the process are covered in more detail on other pages of this website – please click on the appropriate tab in the green section above this text.
 *    *    *
What Happens Next
When I speak to you first, we can arrange a longer meeting, either face to face* or via Zoom, etc. If that is not possible, we may be able to complete the details with a longer telephone call – whichever you find most suitable. This is usually referred to as the Family Meeting – it is a special time and one which I value.
You may not feel at your best if you have just lost someone close but I am happy to give as much time as is needed to chat with you and learn about you and the person who has died.
I want to find out about you and you will want to know about me. Most of all, I want you to feel that I am going to take the funeral in the way that you want it to be.
More details can be found on other pages on this site.
 *    *    *
Contacting Me
Mobile: 07779 187384
Home: 01543 264602
email: mark.taylor@humanistceremonies.org.uk
I will talk to you and if you have chosen a funeral director, I will liaise with them. Alternatively, you may tell the funeral director that you have chosen me and they will make contact with me. If you haven't found a funeral director, because I have worked with quite a few, I can suggest ones that may be best for you.
 *    *    *
Also on this Website
If you have just been bereaved, you may not be sure of all the things that you have to do. You may feel the need for advice, help and support. The funeral director can be very useful in guiding you through some matters but you will also find a lot of information on the 'Bereavement Grief and Mourning' page. As well as links to Bereavement Support Organisations, there is also a very informative Guide to Probate which includes all the other official and legal processes that you may need to work through.
 *    *    *
About Humanism
Humanism is not a religion or belief system and Humanists are no different from any other non-religious person. They have simply signed up to an organisation that encourages rational thinking and understanding life on the basis of evidence, rather than belief and 'sacred' texts.
Humanists UK (The British Humanist Association) was the first group to offer non-religious funerals at a time when religious funerals were all that was available. The training is rigorous and all their celebrants are regularly assessed to ensure that they deliver the very best ceremonies.
 *    *    *
The Wider Role of the Celebrant
The second role of a celebrant, which is not usually highlighted, is to give families and those who are grieving, time and support. The celebration of a life – the funeral – is an important but difficult event for anyone to go through. It is a time of very mixed emotions and it is probably a time when you will need guidance and reassurance.
If nothing else, I want to give you the reassurance you need; that the funeral will be taken in the way you want, so that you can feel that you have done the right thing by the deceased person.
I am happy to spend as much or as little time as you wish, talking through the person's life, or just talking.
There is more information under the 'Creating a Ceremony' tab at the top of the page.
 *    *    *
Funerals without Religion – Why I Take Funerals
The death someone close can be a very difficult time and, unfortunately it is one that most of us will have to go through at some time. We are sad and we grieve. We may never stop grieving, but life goes on and, over time, we adjust to that loss. It may take a very long time.
There seems to be a common desire amongst all humanity to mark major life events; birth, marriage, birthdays, retirement and more.
Marking the death of someone and celebrating their life is important, it is often regarded as a necessity. It is not just for the family but for the wider community of relations, friends and colleagues. It is part of the process of adjusting to continuing life without that person.
Whilst being sad events, funerals can also be an expression of the joy that comes from having been a part of a someone's life. A funeral may contain both tears and laughter because they are about the life of someone special and of the things they did; good, bad and often funny. The ceremony focuses on the person and the story of their life, and how they will be remembered.
Everyone's life is unique and everyone has a story to tell.
In the past, the standard was a church funeral, often there was no other choice. For many people, a religious funeral ceremony is neither appropriate nor meaningful. Religious ceremonies may focus more on doctrine and ritual than on the deceased person, which may leave those attending feeling unfulfilled and disappointed. I have been at some church funerals and thought; where was Uncle George in all of that? (Insert the relative of your choice!)
Some funerals that I have attended, both religious and non, have been very good and some have been very disappointing. I have come away feeling that the person deserved better. After a career in education, which inevitably involves talking to a lot of different people and a certain amount of performance, I knew that I could spend time with people then write and deliver a good funeral. So far, all the funerals that I have taken have been very well appreciated. Please see the tab 'What People Say about Me' at the top of the page.
That is why I always do my best to create and deliver ceremonies which mark a person's death in a way that is meaningful for those attending, reflecting their full value to families and friends, and the wider community of which they were a part.
I chose to train with Humanists UK, partly because the Humanist approach to life was in accord with my way of thinking but also because of the rigorous training and ongoing accreditation, backed by regular inspection. Humanists UK approve and monitor the celebrants who work through their organisation in order to ensure that only high quality and worthwhile ceremonies are created; which is exactly as it should be.
 *    *    *
Coronavirus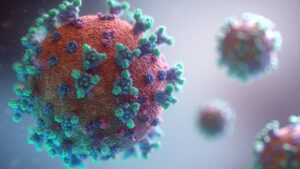 Whilst face-to-face meetings for family visits are preferable, I realise that some people may feel uncomfortable about allowing people into their homes and I will fit in with whatever you feel is best. If you wish, the form of the meeting can be changed; it may be possible to sit outdoors in a garden, or if that is not suitable then it can be carried out via Zoom, etc. or even wholly by telephone. Talk to me and we can work out what you feel is best.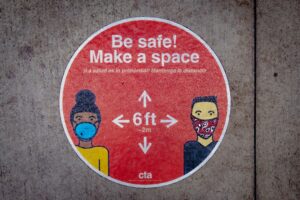 Many crematoria and funeral directors offer video recording or live video streaming, often at no extra cost, so that those unable to attend are still able to share in the ceremony.
 *    *    *
Ask me for advice or assistance
I am always happy to answer any questions you may have about ceremonies or arrangements – even if you do not want me to take a ceremony, I will be pleased to help and advise. I don't mind what you want to ask me about – I have been asked some strange and interesting questions over the years and I always do my best to answer them. Please contact me by telephone or email.
Mobile: 07779 187384
Home: 01543 264602
email: mark.taylor@humanistceremonies.org.uk
 *    *    *