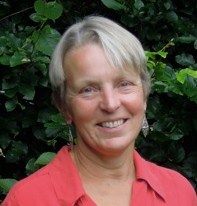 I have long believed that people should be free to celebrate the important occasions in their lives without religion. I meet many people who want to mark the significant points of their life and express themselves in their own personal way. I help people to celebrate in ways which are meaningful to them. 
I started conducting humanist wedding,  partnership and naming ceremonies in 2006.  I am now also accredited to carry out humanist funerals.
I am based in Cheltenham -"the centre for the Cotswolds"- where there is a huge choice of unique ceremony venues. I also regularly work from a base in Bristol. My main area is in and around Gloucestershire, Worcestershire and Bristol but I ham happy to travel wider afield.
 I encourage people to include their families and friends to contribute their skills, such as reading poetry and making music, to make their ceremony particularly personal and memorable. I thoroughly enjoy making each occasion as unique as the people involved. I help people to choose the words that express their own feelings and character. A humanist ceremony offers the freedom to make their ceremony as formal or informal, as serious or humorous as they choose. 
Each ceremony is tailored to reflect the wishes and character of the individuals.
Wedding and naming ceremonies combine seriousness with joy.
Funeral and memorial ceremonies are a respectful way to say farewell, with personal tributes and the sharing of memories to celebrate the life that was.
Each ceremony is unique, meaningful and memorable.
WHY I BECAME A HUMANIST CELEBRANT
I inherited an interest in humanism from my father, Philip Howell, who founded the Norwich Humanist Group in 1976. Philip began to provide the first humanist ceremonies  there and continued as a celebrant of all humanist ceremonies in and around Gloucestershire. I decided to train as a celebrant after seeing how much satisfaction my father gained from being a celebrant and how a good ceremony is a fulfilling and memorable occasion for all those involved.
 

 

Please don't hesitate to telephone or email me to discuss the possibilities for creating a ceremony to suit you.