About Me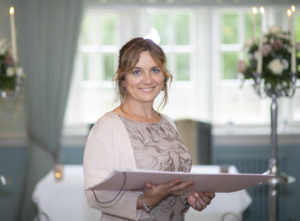 My style is smiley, relaxed, friendly, inclusive, professional and enthusiastic. Whether you are looking me up for a wedding ceremony or a funeral/celebration of life ceremony; all my scripts are bespoke, highly personalised, well written and memorable; crammed with information and stories that come straight from you during our ceremony planning meeting! And my natural, supportive and relaxed but controlled delivery on the day evokes sincerity and significance, celebration, love, a sprinkling of humour (if appropriate) and some moving words of emotional loveliness!
I'm easy to talk to and pretty unflappable. With a professional background in writing, event management, photography and story-focused video production for global corporates, UK charities and local communities, I'm a sensitive and encouraging listener, a lover of people, a creative, natural writer and story teller, a professional speaker and a stickler for originality and detail. I love to learn, and I'm always learning.
I'm a big fan of music, films, friendship, music festivals, dog walking in the great outdoors, adventurous holidays, dogs, puppies, cats, kittens and red wine!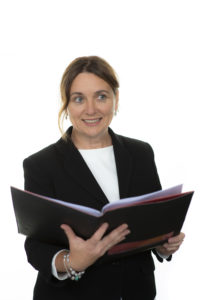 I'm a humanist by nature (I love people, animals and the planet, I believe in fairness and equality, I'm not religious and I believe that we only get one life),
I'm not a very good cook or gardener but I'm very sociable and I like to think I'm a good friend. I'm an almost dairy-free pescatarian who strives to be vegan. (Note to self – work on will power…) I live in Harrogate with my husband, Simon, our two kids who are in their early twenties, a thoroughly spoilt Sheprador (GSD/Lab cross) and two lazy old moggies.
Simon and I have over 15 years experience of running our own PR photography, video and event management business (which in the last two years has been taken over by my celebrancy work – yey!). He now runs the company on his own and we occasionally still work together on big photography and video jobs. We have all the kit and experience to live stream, photograph or record weddings and funerals if required.
I can also offer a Life Stories documentary video production service for those wanting a lasting audio/visual short film memorial about their loved one. For a stress free and memorable ceremony, ping me an email and I'll give you a call!