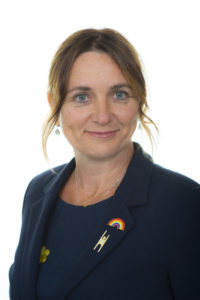 Humanist Funeral Ceremonies 
In addition to my wedding celebrant work, I'm also an accredited humanist funeral celebrant, working under the name of 'Grand Goodbyes' in the Harrogate, Knaresborough, Ripon, Wetherby, Leeds, York and Yorkshire Dales areas.
If you're looking for a non religious, highly personalised, beautifully crafted and incredibly meaningful send off for anyone in North or West Yorkshire, I specialise in writing and delivering uplifting funerals, memorials and celebration of life ceremonies that truthfully mark, honour and commemorate people's lives and personalities.
Following a meeting with you, (this can be over Zoom if required), I will write and tell the story of the life of your loved one with care, interest, compassion and respect. Although the end of a life and a bereavement is a stressful and upsetting time, and each and every ceremony is entirely moving and respectful, life is not always serious and to truly reflect the person who has died, I can also include a little lighthearted humour within their story if the person or the family wishes. Often a few smiles on a difficult day is just what people need to remember the good times and the great things about their loved one's story or character.
After we've discussed the life of your loved one and their and/or your wishes for their grand goodbye, I  weave your memories and wishes into a beautifully written, bespoke script. I can deliver a memorable ceremony anywhere of your choosing – whether at a crematorium, a graveside, green burial site or any other venue for a celebration of life/memorial ceremony. And after the ceremony, you get to take away a keepsake presentation copy of the script.
Most people are not au fait with how funerals work, thankfully. This means that you may not realise there are several choices; so one thing to note: if you choose a crematorium chapel, the ceremony is usually a very strict 20 minutes long including music and readings – unless you book a double slot. If you choose to hold your funeral ceremony or celebration of life at a different venue (either with or without the coffin present), then there are no restrictions on time and this can be a better experience for some people.
Live Streaming and Filming Funerals
2020 was an especially difficult year for bereaved families and friends because of Covid restrictions on funerals, crematoriums and wakes. An important part of the grieving process – the sharing of stories, memories, comfort, food and drink – during and after a funeral ceremony was stripped away for many, which is so sad. As a professional video producer with my husband for the past 12 years, working with a trusted funeral director, I've live streamed, filmed and edited many funerals around Harrogate, so when I'm not delivering humanist ceremonies, I've been filming or editing funeral services held in local churches etc and have been putting together slideshows to music to add into the mix.  In true humanist style, I totally understand that not everyone holds the same world views or beliefs as me, so I am happy to work with Funeral Directors and religious groups of all faiths and beliefs to help families in times of need.
Life Story Documentary Video
For those who are also interested in documenting their loved one's life in a warm, creative, audio-visual life story video, perhaps for a legacy for grandchildren to watch and learn about a grandparent in the future, maybe to mark and remember specific professional or creative achievements and/or to include photographs, video clips and contributions and memories from friends and family for others to enjoy online or as a downloaded file, I can use my experience as a video producer to provide this unique, extra service too.
Please click through to my main website for details.
Want to know more?
Please call or email me for a very informal chat.
Phone: 07795 112009      
Email: hello@rachaelmeyer.com
Website: grandgoodbyes.com   (under construction – coming soon)