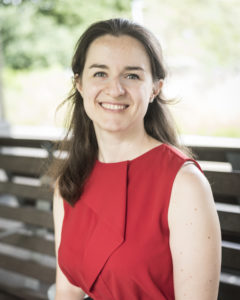 First of all, congratulations!  If you're here there's a really good chance you're planning a ceremony to mark an important stage in your life.  A Humanist ceremony offers you the chance to mark these important moments in an inclusive way that welcomes everyone of all backgrounds, faiths (and none!) and celebrates that shared values that make us all human.
As an accredited Humanist celebrant with over five years' experience of conducting ceremonies, I'm here to take the worry and stress of your ideal ceremony off your hands.  I'll work with you to create a ceremony that is true to you and reflects your values.
Parlez-vous francais? Moi aussi!  I'm experienced in conducting bilingual French/English ceremonies and I'm happy to incorporate as much or as little as you want.
Weddings
A wedding is one of life's major rites of passage, where you stand in front of your friends and family and declare your love and commitment to another person.  If you want to do that in a non-religious way, in words that reflect your love and relationship, a Humanist ceremony is what you're looking for!
I work with you to create a bespoke ceremony that is meaningful to you, that reflects your personalities and tells the story you want to tell.  On the day I make sure speakers, rings and props are all in the right place and ready to go!  I love facilitating and guiding the wedding itself and making it the best it can be for you.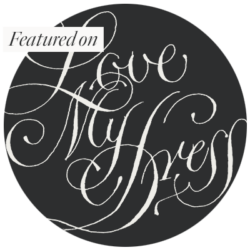 Whether you know exactly what you want from your ceremony, or if we're working with a blank page it's no problem.  I'm here to help with readings, rituals… no idea is too small, or too far out!
Some of my couples' gorgeous weddings have been featured on Rock My Wedding and lovemydress.net
Namings
Welcoming a child into your family and the world is one of life's key milestones.  If you want to celebrate this moment in a non-religious, secular way, a Humanist ceremony is for you.  The ceremony focusses on the child, or children, being named and the people that surround them.  It's also an opportunity for you to express your hopes for your child's future and to make promises to them, if you want.
It can be as formal or as informal as you want and can take place wherever you would like as well.  I would work with you to create a personal, touching ceremony that you would be excited to share the memories of with your child.
Kind words from previous clients
"We're so grateful to [Steph] for playing such a significant role in our day and we cannot recommend working with her enough."
"The ceremony itself was focused on both us as a couple and us individually, and what we bring to each other and our friends and family. It was perfect"
"We had so many people raving to us about how special, personal, funny, moving and unique our ceremony was"
"We really want to thank you for a stupendous ceremony – it surpassed our expectations, and will stay with us forever"
More kind words from those I've been lucky enough to work with are here.
To get in touch, please email stephanie.celebrant@gmail.com.