I love being a Naming Celebrant! Naming and Welcoming ceremonies are truly special, unique and celebratory events – providing a non-religious alternative to a christening or baptism.
The arrival of a baby or the adoption of a child of any age, is a joyous, life-changing and heart warming time in the lives of the family who are welcoming them.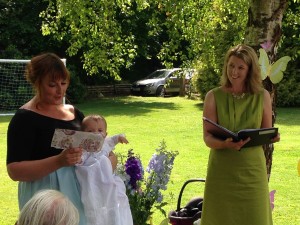 With a Humanist ceremony, the arrival of a child can be celebrated in a really memorable and meaningful way. It can even be combined with a wedding, partnership ceremony or perhaps a renewal of vows.
Please do get in touch if you would like to discuss a Naming or Welcoming ceremony for your child/children.
I am always happy to meet face to face to plan the ceremony, to ensure that when I conduct it, it is bespoke, personal and just right for you, your child and those who will be in attendance.
I am always pleased to be contacted by phone or email to help you make an informed choice for the future, or just to answer any questions you might have.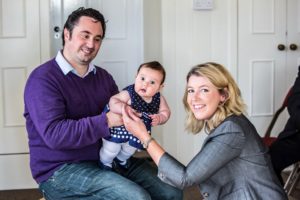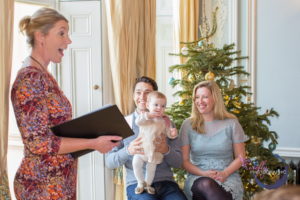 Recent feedback received:
"I would like to say a huge Thank You. It was the most beautiful service. We have had so many compliments. I could not have asked for more." Naming Ceremony for Alma Rose
"What a fab day! Everyone has said how great the ceremony was. Thanks again for making it so special for our family." Naming & Welcoming Ceremony for Delphine Mary
"Thank you so very much. We thought it was an absolutely wonderful day and wouldn't have changed a thing. It was just perfect." Naming & Welcoming Ceremony for Zachary 
"We just wanted to say thank you for yesterday! It was a really wonderful ceremony and you played the biggest part in making it so special. All our friends and family have told us how much how they enjoyed it – and how lovely it was for the service to be so personal." Naming Day Celebration for Layla Primrose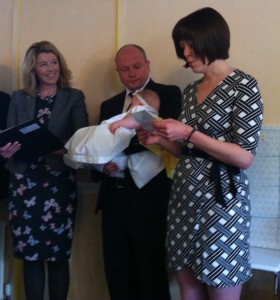 "Thank you so much. Everyone commented on how lovely and how relaxed it was. Exactly as I envisaged it!" Naming & Welcoming Ceremony for Charlie Jackson
"A heartfelt thank you for Saturday. You brought the service and ceremony together so beautifully and we couldn't have been  happier with how it went. We are still getting over it – and were just overwhelmed by the day and all the loveliness that came from it!"
Naming Celebration for Olive Luna Rose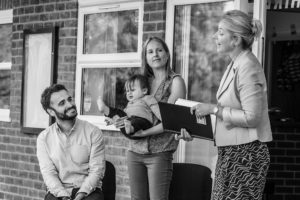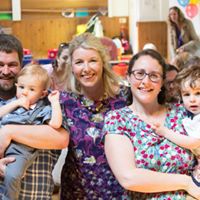 "A huge thank you for taking the ceremony – the day was a resounding success . . . Your involvement from start to finish has been great and never once did I get nervous about the event. We've had so many great comments from friends and family members about the day too – it was everything and more for us." Naming Ceremony for Freddie Bartholomew
"Everybody has passed comment to say what a lovely ceremony it was and it has also given others ideas for theirs! Harvey enjoyed himself too! Thanks again." Naming Celebration for Harvey John
"Many many thanks for last Saturday. The service was lovely, absolutely lovely – and everyone was complementing the ceremony." Naming Day for Wilfred Billy Charles
Do get in touch if you would like to discuss a naming ceremony or have any questions which are not answered here or on my home page. I look forward to hearing from you.  Email: jblackmancelebrant@gmail.com  Mobile: 07814 208087